Actor Michael Shannon believes there are two levels of fame for film actors these days, "the normal level and the superhero level".
Michael, who played General Zod in 'Man of Steel' in the recent Superman reboot, tells HuffPostUK:
"People approach me for different things. I would say, based on walking down the street in New York, that 'Man of Steel' has a pretty big audience out there.
"Mind you, the thing I've heard most often recently called out to me is for 'Boardwalk Empire'. Being on TV is a whole different ballgame, because you become part of somebody's routine.
"Mind you, either of them is better than getting beaten up."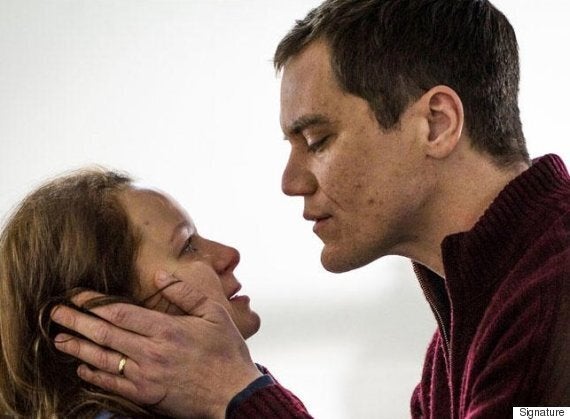 Michael Shannon stars with Samantha Morton in thriller 'Can't Come Out To Play'
Michael says he'd be happy to enter the superhero universe again, but for the chance to work with Zac Snyder rather than the money it brings.
"I've never been in it for the money," he explains. "I don't need much. I haven't bought a villa. I've always made sure I don't owe anybody anything."
Meanwhile, Michael reveals he had to turn mediator on the set of his latest chilling thriller, 'Can't Come Out To Play' when the tension caught on camera threatened to spill over into the production.
He says: "There was definitely a little bit of tension on the set, in terms of getting the story right.
"It was interesting because I fell into the role of mediating all this, trying to keep everyone happy, which is kind of what happens in the story, too."
The film follows the friendship of teenagers Maryann (Natasha Calis) and Andy (Charlie Tahan), a child in very poor health who must stay indoors and follow his parents' instructions. When Maryann's visits are discovered, Andy's father Richard (Michael Shannon) is initially fine, but mother Katherine (Samantha Morton) does not feel the same, and her behaviour becomes increasingly erratic.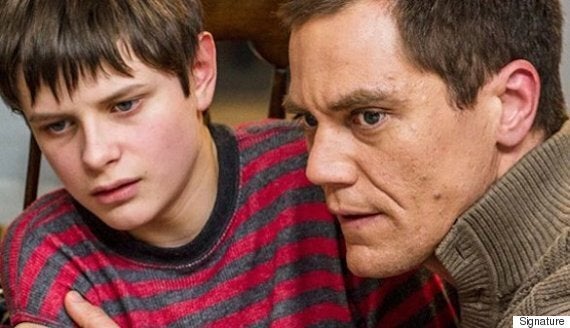 Michael plays father to invalid Andy (Charlie Tahan)
Michael says now: "I'm a parent myself. I can definitely understand the feeling of being willing to do anything to save your child.
"I've had to deal with one of my daughters being in hospital, and it's horrifying to see one of your kids suffer. This film asks, how far would you be willing to go to save them?
"And, as far as the mother goes with every insane, crazy action, her motivation is only love for her child. Director John presented this movie as kind of like Brothers Grimm fairytale. It kind of made sense to me."
'Can't Come Out To Play' is available on DVD and digital platforms now, courtesy of Signature Entertainment. Watch the trailer below...
Related