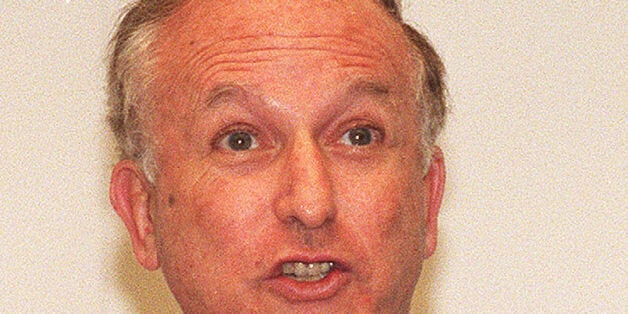 Lord Janner has been accused of being a "serial abuser" who attacked children in the Houses of Parliament.
Labour MP Simon Danczuk made the claims during a Commons debate, stating children were "violated, raped and tortured" by the peer - and some were in "the very building in which we now sit".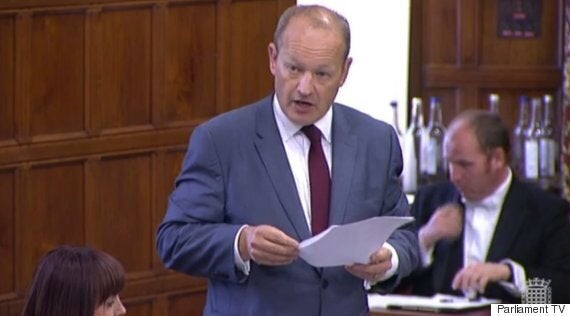 Simon Danczuk made the claims under the cover of parliamentary privilege today
Former Labour MP Lord Janner, now 86, has been the subject of several police investigations, but has never been arrested or charged and maintains his innocence.
Speaking in a Westminster Hall debate, and using parliamentary privilege that protects MPs from prosecution, Mr Danczuk detailed 22 historical charges police wanted to bring between 1969 and 1988. He said the police are "furious".
He added: "If Lord Janner really is too ill to face prosecution, then why can't the courts establish this with a fitness to plead process?
"This would clear up doubts that still linger, for example, why he was still visiting Parliament on official visits after he was declared unfit to face justice.
"Why is he able to contribute to the law-making process in the House of Lords but unable to face the law himself?
"If it is found he is genuinely too unwell to stand trial then why not conduct a trial of the facts? This would allow the victims to tell their stories and gain some sense of justice.
"The DPP (director of public prosecutions) has said that a trial of the facts would not be in the public interest. Personally, I fail to see how the knowledge that a peer of the realm is a serial child abuser is not in the public interest."
Lord Janner is accused of allegedly using his influence as the MP for Leicester to abuse vulnerable young boys at a local children's home.
Speaking on Channel 4 News on Monday, Mr Danczuk said he wrote to the then-Labour leader over the "stomach churching" allegations in October, six months before the party finally took action.
The MP said he wrote the missive after being visited by police officers investigating the peer.
"The nature of the allegations is so serious that really decisive action was required," said Danczuk. "All political parties have been slow to act in relation to child sexual abuse and allegations within political parties.
"It's also fair to say that the Labour Party isn't any different to the other political parties in failing to act quickly and efficiently on dealing with this sort of issue."
A Labour Party spokesman said: "When the Labour Party received notice of the allegations against Lord Janner, we asked Leicestershire Police to confirm that they were pursuing an investigation with a view to bringing charges, but they were unable to do so. As soon as evidence was produced by the Crown Prosecution Service, Lord Janner was suspended from the Labour Party."
Related