Kim Kardashian and Kanye West don't yet know what their unborn son will look like in a couple of year's time, but an artist and a graphic design team think they do.
Joe Mullins, a forensic artist, who predicted what he thought North West would look like with a drawing in 2013, has decided to do the same for their second child together.
To predict the look, Mullins is said to have studied Kim and Kanye's looks closely and then use computer technology to finish the image.
TheinfoNG.com tweeted a photo of the look, and there's no polite word for this other than...creepy.
Although looking at his prediction of North West, we're not hopeful that this will be completely accurate.
However, he's not the only one predicting what their unborn son will look like.
The creative team at VoucherCodesPro.co.uk has mocked up their own version of what the couple's second child will look like. This one, in our opinion, is a little more realistic. Resembling North West with his curly dark hair, and with eyes that aren't so prominent, the second mock-up gets our vote.
Nick Swan, founder and CEO of www.VoucherCodesPro.co.uk, said: "When the news broke that Kim and Kanye were going to be having another baby, there was a lot of excitement in our team.
"When it was revealed over the weekend that the couple would be having a boy, discussion inevitably started amongst the staff over what the child would look like.
"We decided to put our expert graphic designers to the test to see what they could come up with. I think the results are brilliant! I think our version of the Kimye baby boy is the perfect mix of Kim and Kanye, and would look adorable in the Kardashian-West family photo next to older sister North!"
Kim Kardashian only announced on Sunday - Father's Day - that the couple are expecting a boy.
On this Instagram snap, she released the news by writing: "You're such a good daddy to North & you will be the best daddy to our new son too!"
Only time will tell if Mullins has got it right...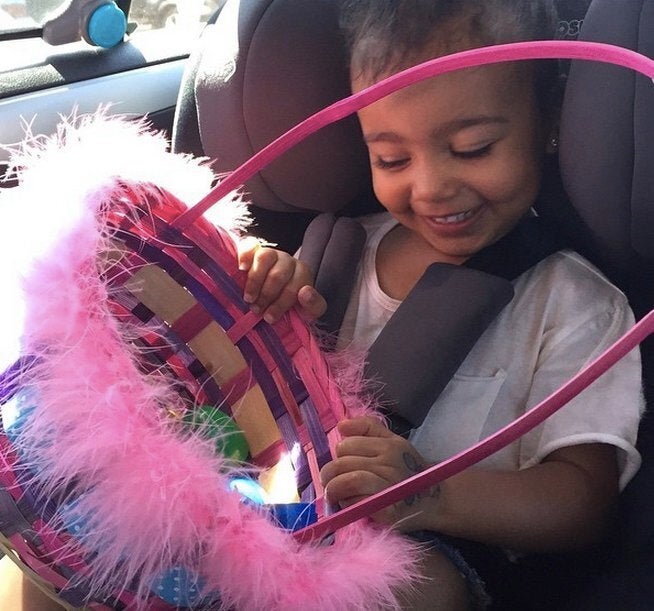 The Cuteness of North West