He's the man behind Kim Kardashian's well-contoured face. And now, Mario Dedivanovic has managed to piss a lot of people off by posting a picture of a little girl on Instagram.
While you might be thinking 'what's so bad about that?', the girl is pictured wearing full makeup with dark lips and winged eyeliner.
She also happens to be about four years old.
But he received something of a backlash after Instagram users said that the little girl was far too young to be sporting makeup.
One Instagrammer wrote: "This is sending out the wrong message to little girls."
While another added: "This is so disturbing! Way to young to model makeup! Wtf?? One thing playing with makeup behind closed doors with ur kids or if ur performing on stage but not to model it to be posted on internet."
There were also those who jumped to Dedivanovic's defence.
"People are so judgmental! I've seen little pageant girls with more make up and hair products than this," said one user. "There is a time and place for everything. Clearly it's a photo shoot and this is AMAZING."
Do you think this girl is too young to be wearing makeup? Leave a comment below or tweet us @HuffPoLifestyle.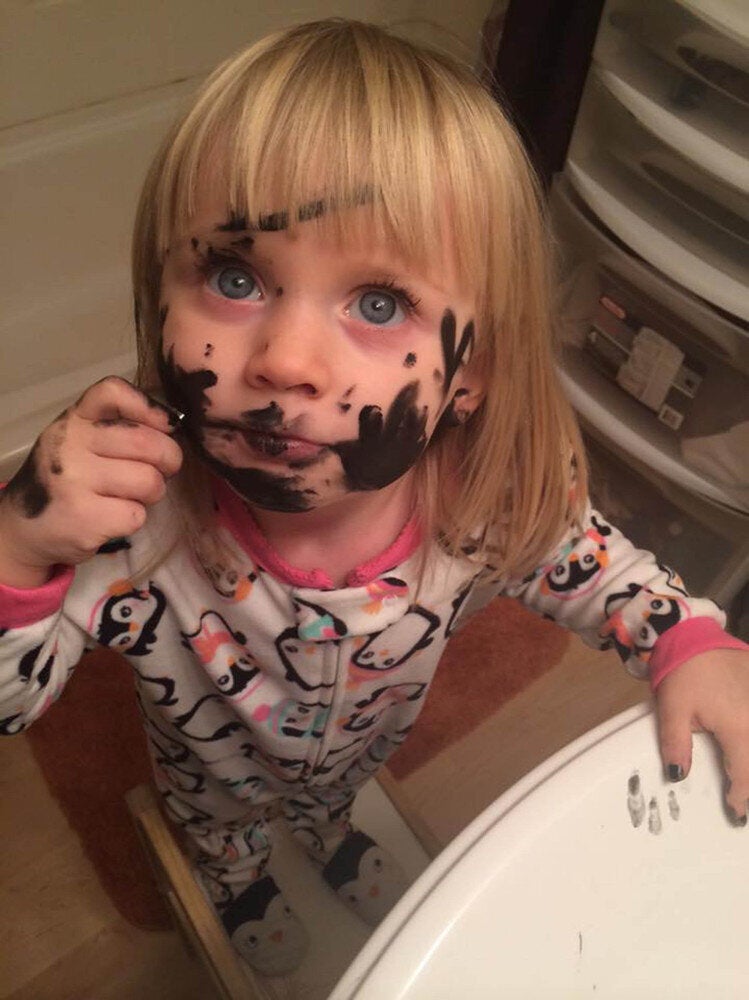 Kids Discovering Makeup
Popular in the Community