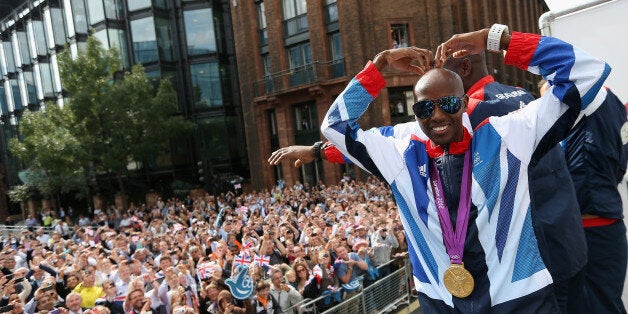 Britain's Olympic spirit has been "wasted" by the Government after figures revealed participation in sport has dropped since 2012, according to Labour.
Chris Bryant, the Shadow Secretary for Culture, Media and Sport, will today quiz the Tories on why many Brits seem to have fallen out of love with exercise since the London games.
Labour this morning released statistics showing participation has fallen in nearly every region of England since the Olympics and Paralympics, with only London and Yorkshire seeing an increase - but of less than 0.5 per cent.
Earlier this month Sports Minister Tracey Crouch vowed to "rip up" the Government's sports strategy, which she described as "very much out of date".
Speaking this morning, Mr Bryant said: "This government has wasted the once in a generation opportunity to embrace the Olympic legacy and ensure the road to Rio 2016 was built on getting more people involved in sport. Instead we have fewer women getting involved, fewer poorer people and many sports actually going backwards.
"The whole country came together to deliver a wonderful Olympic and Paralympic Games and invested the time and money to make it a success but the opportunity has been squandered and as David Cameron's own Sports Minister admits the government are to blame on this.
"He needs to apologise to the country and immediately outline a new strategy to get people involved and grow sports participation in the UK so that the excitement that will build ahead of Rio isn't wasted again."
The figures show just three of the 26 Olympic sports - athletics, cycling and gymnastics - have seen significant increases in participation since 2012/13, with 15 seeing a fall.
The biggest drop in nationally funded sports comes in swimming, with 800,000 fewer people taking to the pool than in the year after the 2012 London Games.
The figures, drawn from Sports England, show there are now 350,700 fewer people aged 14 or over being active for at least 30mins at least four times in the past month.
She said: "We've seen a continued downward trend in the number of people who are participating and I want to discuss with Sport England why, when we've invested record amounts of money in sport, we're not seeing an increase in participation rates. The current approach has had its day. It's not the return we expect to see for a large investment of public money.
"A lot of people are to blame. Government is in part to blame in that we have got a sport strategy that is very much out of date and that is the strategy that Sport England is designed to deliver. I'm saying that I'm going to rip up that strategy and start again."