We've seen our fair share of father-daughter bonding photos with David Beckham and young Harper, but the celebrity dad still cherishes bonding time with his oldest son, Brooklyn.
In the caption (that made our hearts melt a bit), Beckham wrote: "Bonding time with your kids is always so special... Dad and Brooklyn fishing outing!"
"Fishing with dad", he wrote.
The famous dad, who only began using Instagram to share snippets of his family life when he turned 40, managed to accrue 485,000 likes on his father-son selfie.
One excitable fan wrote: "Can't believe David Beckham was in Weymouth and I missed him! No one exciting ever comes to Weymouth!"
We have to admit, if we had missed David Beckham in our hometown, we'd be pretty miffed too.
"I had a pair of Saint Laurent trousers that I'd never worn - very daring, and Brooklyn found them and wore them and is still wearing them!"
Well his dad IS David Beckham, who wouldn't want to steal his clothes?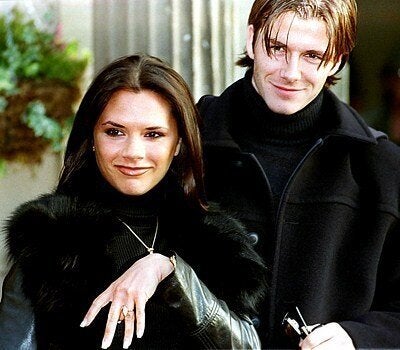 David Beckham's 10 Most Significant Moments