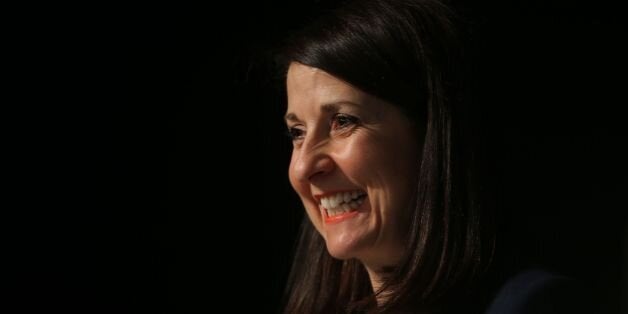 Labour leadership hopeful Liz Kendall has dismissed the "Blairite" label pinned to her, saying: "I am my own candidate."
The MP said the party has to "move on from the past", arguing the policies of the last election will not win in 2020 much less drawing on ideas from 1997.
Interviewed on Radio 4's Today programme, she announced her plan to extend the remit of the Low Pay Commission to moving towards more workers on a "living wage" and said the lack of accountability among free schools is "unacceptable".
It was the threshold throughout the Blair years, when the Labour Government was at pains to appear pro-business.
She signalled keeping the top rate at 50p to tackle the deficit, where the burden should fall on those with the "broadest shoulders" - but added "policies change according to circumstances".
Pressed on the tag, she said: "What I learned from Tony Blair and his three election victories - which quite frankly we'd kill for now - but also from victories in 1964 and 1945 is we win when we show we understand the world is changing. And we apply our values to the world as it is and will be, not as we would wish it to be."
She added: "I'm not a Blairite candidate. I'm my own candidate. The Labour Party has got to move on from the past. The policies we need in 2020 won't be the same as 2015, let alone 1997."
On free schools, Ms Kendall she said any schools that are doing well "we will back it", but added: "There is no accountability in the system. There are free schools that are not providing a good education. That is simply unacceptable."