Before his life was cut short at the age of 16, Omar Al Shaikh had just one wish: to marry his girlfriend Amie Cresswell.
On Monday he lost his battle with cancer, but died a married man.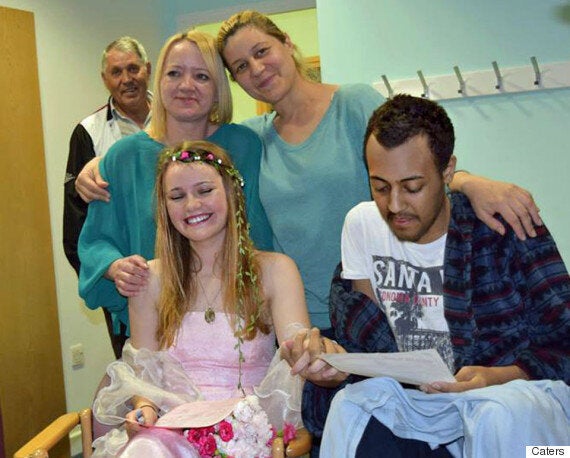 Omar was diagnosed with acute myeloid leukaemia after fainting during a football match, but he and Amie, also 16, met when he was in remission.
When Omar was given the devastating news that his cancer had returned in March, Amie was determined to stand by him.
Tragically, his final round of chemotherapy was unsuccessful and the cancer spread to Omar's bone marrow. On 14 June, doctors told him that he may only have days to live.
The teenager wasted no time in proposing to his girlfriend.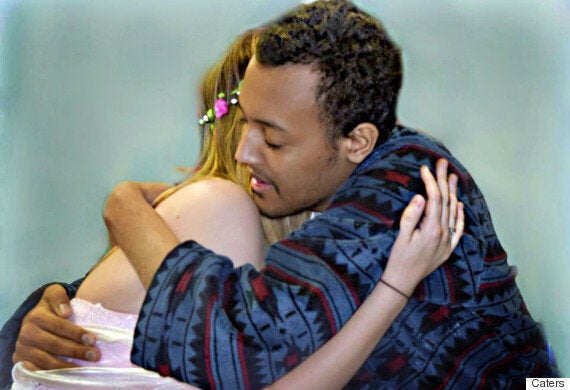 The teens asked their parents for permission to get married and both agreed.
The wedding ceremony was arranged in a day and friends and family came to the hospital to watch the couple become husband and wife.
Amie's mother Becky Cook said it was a lovely ceremony despite the "heartbreaking circumstances".
"Omar was such a nice boy and, knowing he didn't have long left to live, I just wanted them to have their big day. You could see how much it meant to him. The smile on his face told you that," she said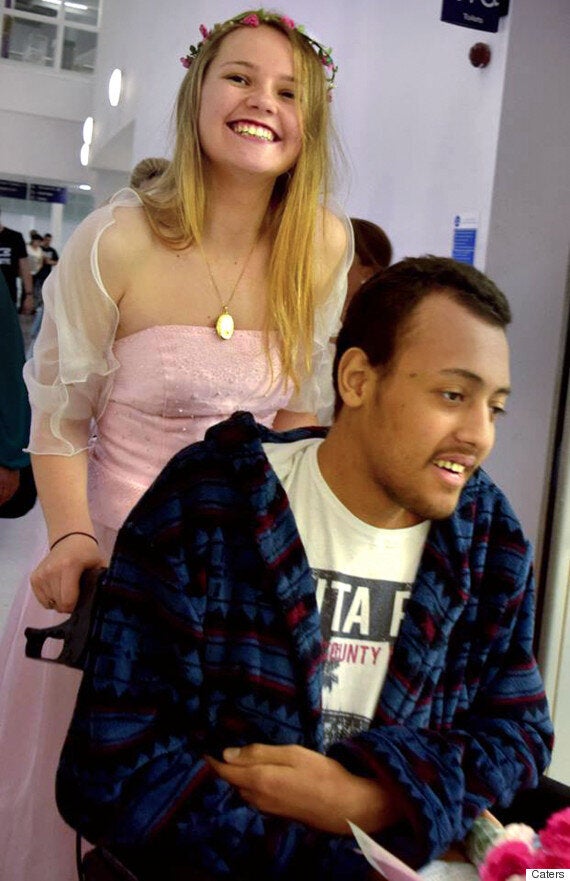 Amie added: "As he put the ring on my finger he said he wished he had more time with me. I really wish we had too, but I'm just so glad we had the chance to make this happy memory."
In March this year, doctors told Omar and his family that if they were able to find a stem cell donor in three months, he may have a chance to live.
But due to Omar's mixed Arabic and Romanian heritage, finding a donor was difficult. By the time a suitable match was found he was too ill to have the transplant.
According to charity Anthony Nolan, every 20 minutes, someone in the UK is told they have a blood cancer such as leukaemia. For many, a bone marrow or blood stem cell transplant is their only chance of survival.
About 30% of people in need can find a suitable donor in their family. But the other 70% rely on a stranger to save their lives - Anthony Nolan helps connect patients in need with donors.
They make more than 1,000 matches every year, but are always looking for more people to register as donors.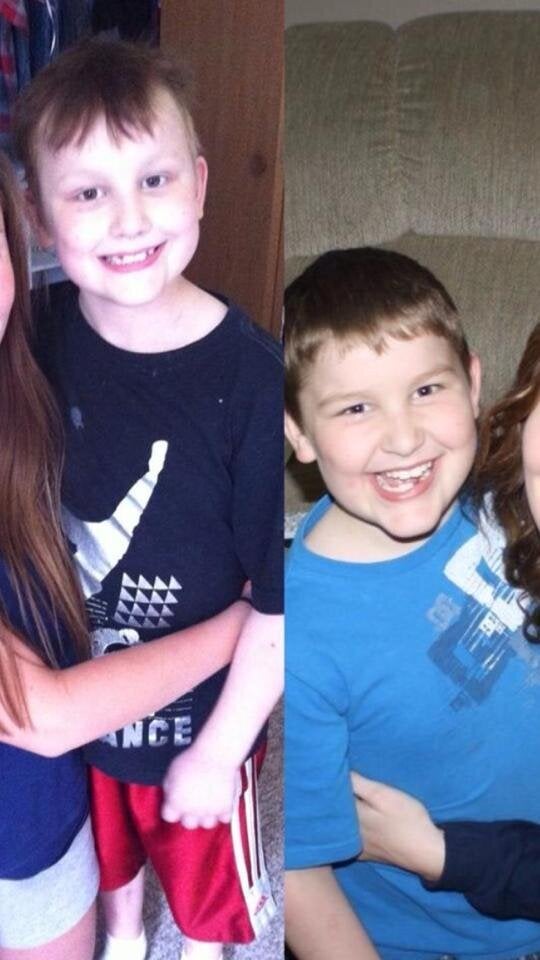 childhood cancer awareness