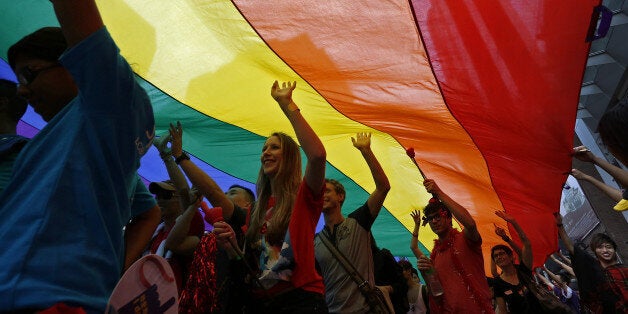 Chris Grayling has agreed to speak to Philip Hammond after the foreign secretary refused to fly the LGBT rainbow flag from the Foreign Office and British embassies.
This week London has celebrated gay pride, with the main parade taking place in the capital on Saturday. Traditionally several government buildings have replaced the Union flag with a rainbow flag to celebrate the event.
This year the Foreign Office has not done so and insisted the Union flag is "never substituted for another flag". However last year, when William Hague was foreign secretary, he exchanged the Union flag for the rainbow flag. Last July, numerous British embassies, including in Paris, Oslo, Tel Aviv and Santiago, also flew the LGBT flag.
Tory MP Nigel Evans, a former deputy speaker of the Commons, today asked Grayling, the leader of the House, to "have a word" with the foreign secretary and encourage him to reverse his ban. "It will send such an important signal that will stand by the side of those opposed and indeed in some cases those who fear death for the crime of being born gay," he said.
Grayling said he was "very happy" to communicate the concern to his cabinet colleague. "I am very sympathetic to the work that has been done to address this issue around the world, it is shocking that many countries still regard homosexuality as illegal."
It remains illegal to be gay in around 80 countries, In five countries and in parts of two others, homosexuality is still punishable with the death penalty.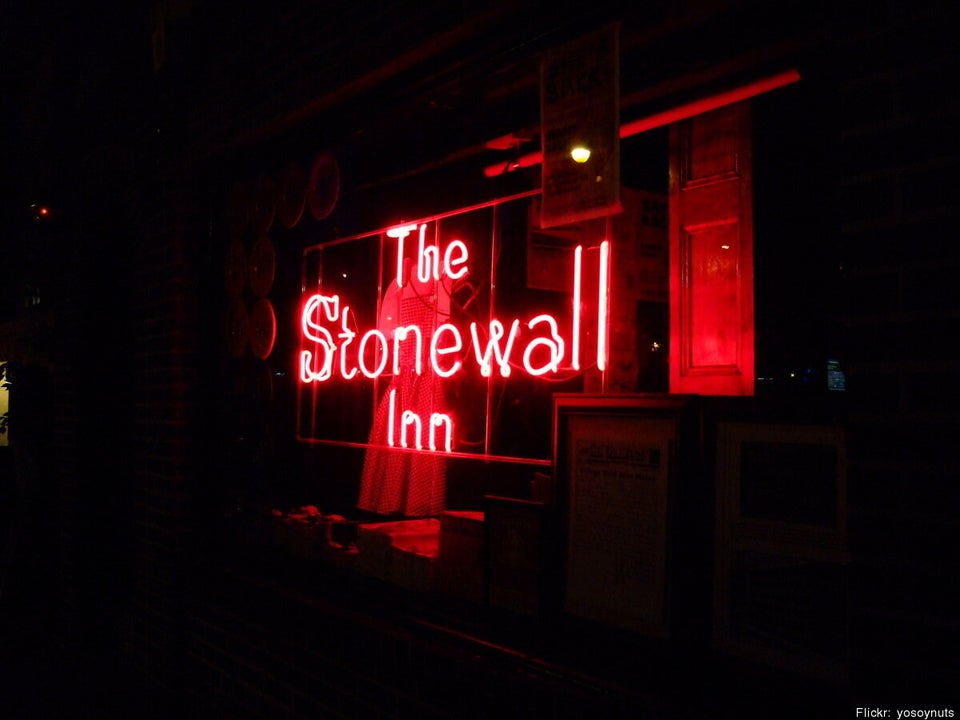 21 Facts About LGBT Pride You Probably Didn't Know
Labour shadow cabinet minister Angela Eagle, who is running for the deputy leadership of her party, said Hammond's decision "sends exactly the wrong signal" to countries where gay people suffer oppression.
"On Tuesday the equality and human rights commission a staggering 88% of LGBT people had experienced some form of hate crime and 35,000 of these cases go unreported every year," she said.
"As I dust of my pink stetson ready to join the LGBT community pride, does the leader of the House agree we need to redouble our efforts to root out prejudice and discrimination at home and abroad?"
Grayling said hate crime was "wholly unacceptable" and told Eagle: "I hear her comments about flags." He added: "I think there are many countries around the world which need to change their approach to gay rights and I very much hope that they will do so."
In what was interpreted as a pointed rebuke of Hammond, Cabinet Office minister Matthew Hancock proudly tweeted a photograph of the rainbow flag flying over his Whitehall department.
On Wednesday the United States ambassador to the United Kingdom, Matthew Barzun, tweeted a short video clip of him raising the rainbow flag over his official residence in London. The Embassy's Twitter account has also changed its logo to rainbow colours.
Critics of Hammond's decision to not fly the rainbow flag point to his voting record and rhetoric on gay rights. He has described David Cameron's decision to legalise same-sex marriage as "shocking".
Popular in the Community