Aisleyne Horgan-Wallace's highly anticipated return to the 'Big Brother' house has delivered on its promise to bring fireworks to the show, after she became embroiled in a row with arch enemy Helen Wood.
MORE 'BIG BROTHER':
The 'BB7' star made a comeback to the Channel 5 reality series on Thursday (25 June) night's episode, appearing as a Christmas present in the weekly shopping task.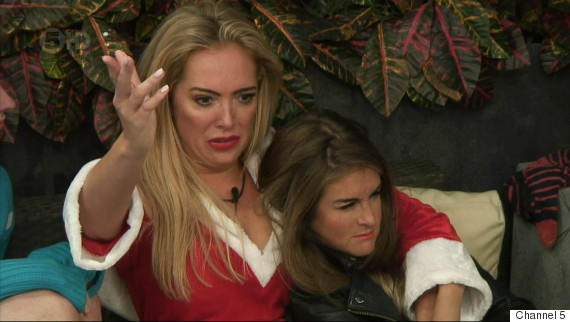 Aisleyne Horgan-Wallace and Nikki Grahame
And she'd barely had time to take off her Mrs Claus outfit, before she was going at it hammer and tongs with Helen, who she'd previously rowed with on the outside world.
After she chose Helen to receive a basic shopping budget saying - what is undoubtedly the quote of the series - "basic rations for a basic b*tch", the pair began a conversation about their feud, which initially started as civil.
"I don't want to come into this house and breed negativity and atmosphere," Aisleyne said.
However, the conversation then turned to a previous confrontation they'd had on the outside, where Aisleyne accused Helen of secretly filming her and posting the footage online.
Refusing to get drawn into it, Aisleyne said: "You're making other people feel awkward."
"I do what I want and I don't appreciate this. You're the one who came in here and started that," Helen said.
"I don't want to argue. I'm in the house to have fun and support my friend," Aisleyne replied, referring to Nikki Grahame.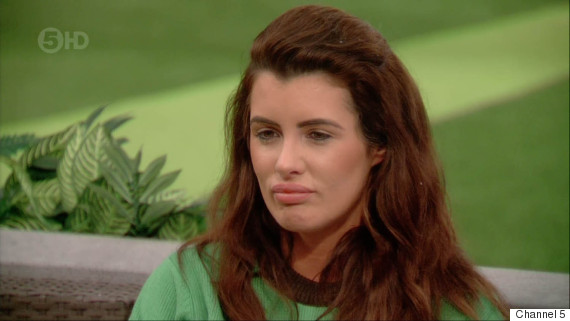 Helen Wood
But Helen continued to insult her rival later in the show when Joel Williams asked Helen was Aisleyne did for a living.
"I don't think I'm allowed to say on camera… Professional slag?!" she said.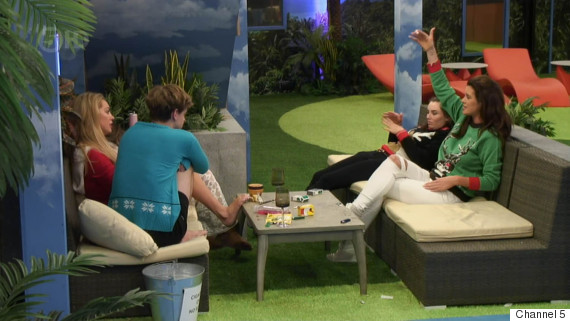 Helen and Aislyene came to blows
Things then escalated even further when Nikki stood up to Helen, after her comments to Brian Belo, comparing him to a "murderer and a rapist" made him quit the show.
"Where's this personality come from now your army's arrived?" Helen asked, referring to Aisleyne.
"I feel supported," Nikki responded.
Helen continued: "You've found a tongue since your rat-bag mate has moved in. Now someone who's from the Z-list like you has walked in, you think you're better than everyone else again."
But Nikki hit back: "If I'm on the Z-list that makes you unclassified. You're a horrible human being. You made Brian leave this house. You antagonised him out this house."
Helen - who was given a formal warning about her behaviour towards Brian - then said: "I never pursued him once. He came to me."
Nikki and Aisleyne then were called to the Diary Room, before Helen burst into tears throwing a glass at the wall in anger.
See what happens next tonight at 9pm on Channel 5.
LIKE US ON FACEBOOK | FOLLOW US ON TWITTER