An Indian magazine Maggcom has decided enough is enough. Women should not be given a seat, they should not be given sympathy and they absolutely should not be given free entry into nightclubs.
Welcome to the mad world of 'mancriminate' - the campaign to end discrimination against men.
Let's be clear - this isn't part of the quite serious conversation around men, health and identity in 2015, this about saying women get way lots more perks (such as the freedom to wear makeup if they feel 'ugly'), and it's apparently not fair.
As you can imagine, it has got quite the response.
Jezebel wrote: "Positioning this as an actual civil rights issue with a completely straight face, without any evident self-awareness whatsoever, it's just... hats off. All the hats off.
"Everyone remove your hat, throw it in the incinerator, and bow down, this is the fucking best."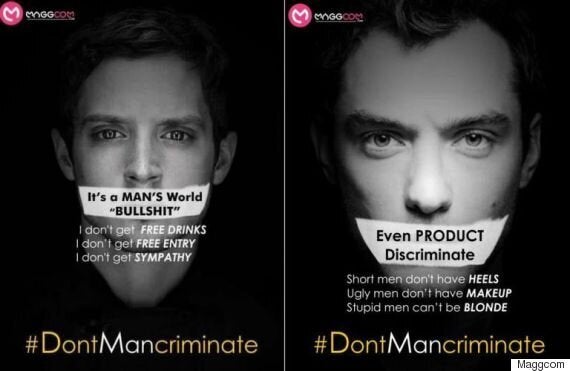 We're pretty sure that the majority of women would sacrifice free entry and pay for their own drinks for something like, ya know, EQUAL PAY.
Related