Tom Hardy is seen beating himself up in the first full trailer for new Kray twins biopic 'Legend'.
The actor plays both Ronnie and Reggie Kray in the forthcoming film about the notorious East End London gangsters, and the new trailer shows Reggie's struggle to keep his twin brother's darker side under control.
"London in the 1960s, everyone has story about the Krays. They were twins. Reggie was the gangster prince of the East End. Ron Kray was a one-man mob," the narrator says.
Reggie is told about Ronnie: "Your brother is a violent, paranoid schizophrenic."
Another scene shows the brothers coming to blows, where Tom Hardy is seen throwing punches at himself, as the twins fight it out at a party.
The film will tell the story of the dramatic events leading to the twins' reign of terror in London, which came to a head in the 1960s.
Emily Browning, Taron Egerton and Christopher Eccleston are also among the cast, while the film also marks the return of Oscar-winning director Brian Helgeland to the crime genre.
'Legend' hits UK cinemas on 11 September.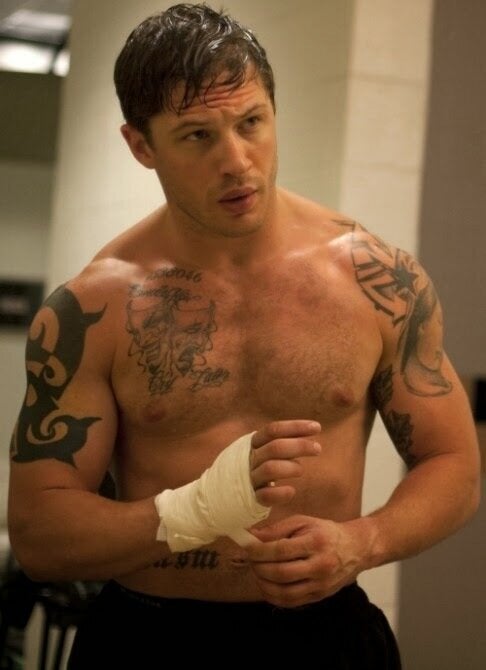 Tom Hardy: His 100 Sexiest Photos