Labour has today questioned David Cameron over whether the Conservative Party "deceived" voters with false election promises to overhaul the railways in northern England.
In a letter to the Prime Minister, seen by The Huffington Post UK, Michael Dugher, Labour's Shadow Transport Secretary, says Tory ministers "repeatedly promised" to electrify the Midland mainline and the Trans-Pennine route in the North West, including the pledge in their manifesto.
He adds it appears they knew the projects were in "serious difficulty" but delayed revealing the full "extent of the problems" until after polling day.
Transport Secretary Patrick McLoughlin made the announcement yesterday that the £38.5billion schemes would be shelved, blaming track managers Network Rail.
The Labour MP writes: "The public have a right to know if they have been deceived and if members of your Government knew for months that these projects would not be delivered as promised."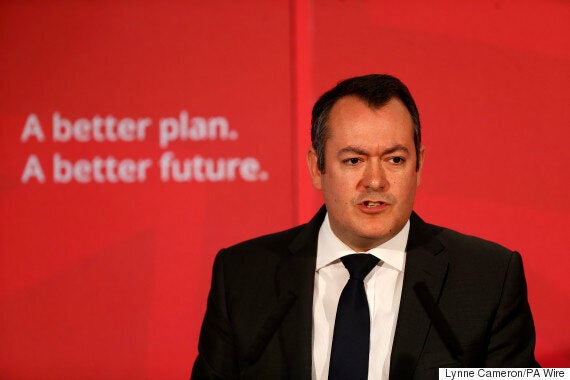 Michael Dugher: "The public are entitled to know what you and members of your Government knew and when."
Mr Dugher presses the Prime Minister to reveal when the Government became aware of the financial difficulties, when Network Rail told them commitments were in doubt, and whether a report handed to Transport Secretary Patrick McLoughlin in September last year showed electrification plans were "not deliverable".
He adds there is "huge anger felt in many parts of the country at this betrayal of promises you repeatedly made during the election".
"The public are entitled to know what you and members of your Government knew and when," he writes.
The plans were originally announced in 2012, and deemed to be the most "ambitious [rail] programme since the Victorians."
While electrification of the Midland mainline and TransPennine routes have been paused, projects in the south east, including Crossrail and Thameslink, are well under way.
Speaking in the Commons yesterday, Mr McLoughlin announced plans to electrify the Midland mainline from London to Sheffield and the Trans-Pennine route between Leeds and Manchester were among a raft of projects now "paused".
Mr McLoughlin said: "Network Rail's performance has not been good enough" and added: "Electrification is difficult, the UK supply chain for the complex signalling works needs to be stronger, construction rates have been slow.
"It has taken longer to obtain planning consents from some local authorities than expected.
"But that is no excuse. All of these problems could and should have been foreseen by Network Rail."
Commitments to rail electrification featured in the Conservative manifesto and the long term economic plan for Yorkshire, launched by David Cameron and George Osborne in Leeds in February.
Popular in the Community