For once, the secret addition to the bill was (mostly) kept under wraps, and fans got a pleasant surprise when Carl Barat , Pete Doherty, Gary Powell and John Hassell stepped onto the stage.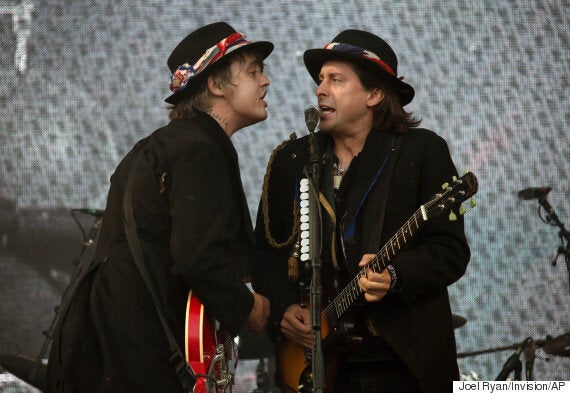 Pete Doherty and Carl Barat
Fresh from recording their first album in over 10 years, the group were on top form, and took the chance to showcase new track 'Handsome', after smashing through classics including 'Time For Heroes', 'Horrorshow' and 'What Katie Did'.
Set highlights included 'Music When The Lights Go Out', which unsurprisingly inspired a huge, early evening singalong, and a riotous rendition of 'Can't Stand Me Now', though the gig had a tamer feel, compared to their 2014 Alexandra Palace performances.
New trank 'Gunga Gin' was a hit with the crowds, and there was little sign of the synths, which will apparently make a noteworthy appearance on their upcoming third release.
Pete and Carl's famously tempestuous relationship looks to be well on the road to recovery again, and the pair shared plenty of lingering looks, gazing into each other's eyes and sharing a microphone for 'What A Waster', before closing with 'Don't Look Back Into The Sun'.
Other highlights from day one included Mary J Blige, who managed to hold a crowd at the Pyramid Stage, despite the heavy rain, and Everything Everything, who powered through a high-energy set that would have been worthy of a slot far further up the bill.
See all the snaps from the first day of Glastonbury below...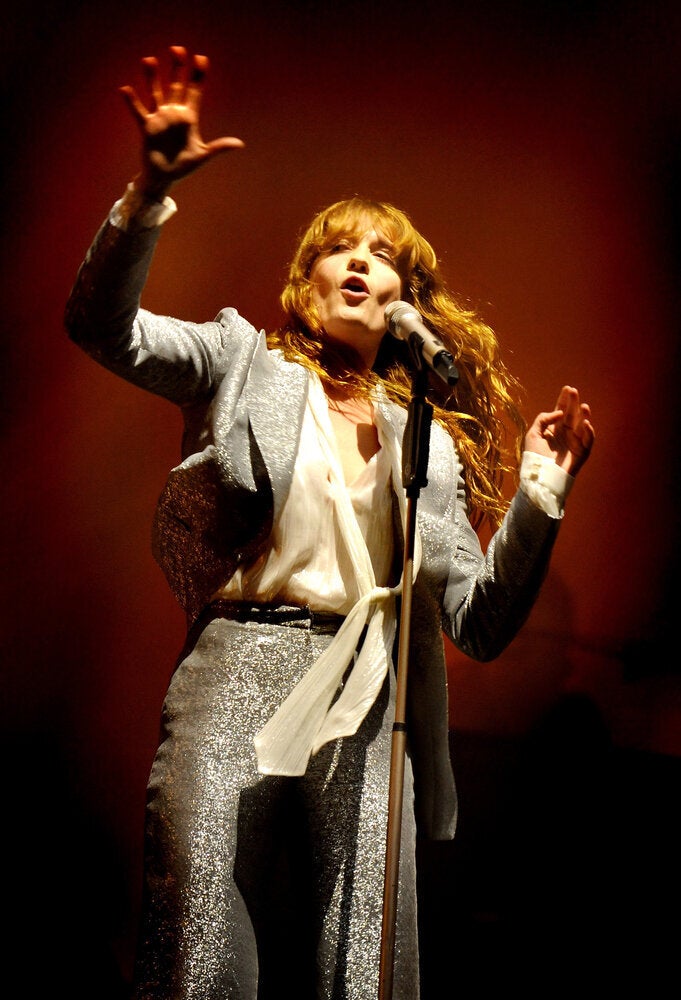 Glastonbury 2015: Day One