An unmanned SpaceX Falcon-9 rocket exploded shortly after launch from Cape Canaveral, Florida, on Sunday.
The rocket was on a mission to send a Dragon cargo ship to the International Space Station. The explosion occurred 2 minutes 21 seconds after takeoff at 10.21 Eastern time when the first stage of the rocket was due to separate.
"The vehicle has broken up," said George Diller on the NASA television broadcast.
SpaceX, founded by Elon Musk, 44, has a $1.6 billion contract with NASA to resupply the ISS.
SpaceX's intent is to recover the first stage of the rocket via a floating platform on the ocean after launch. This would greatly reduce the cost of the missions.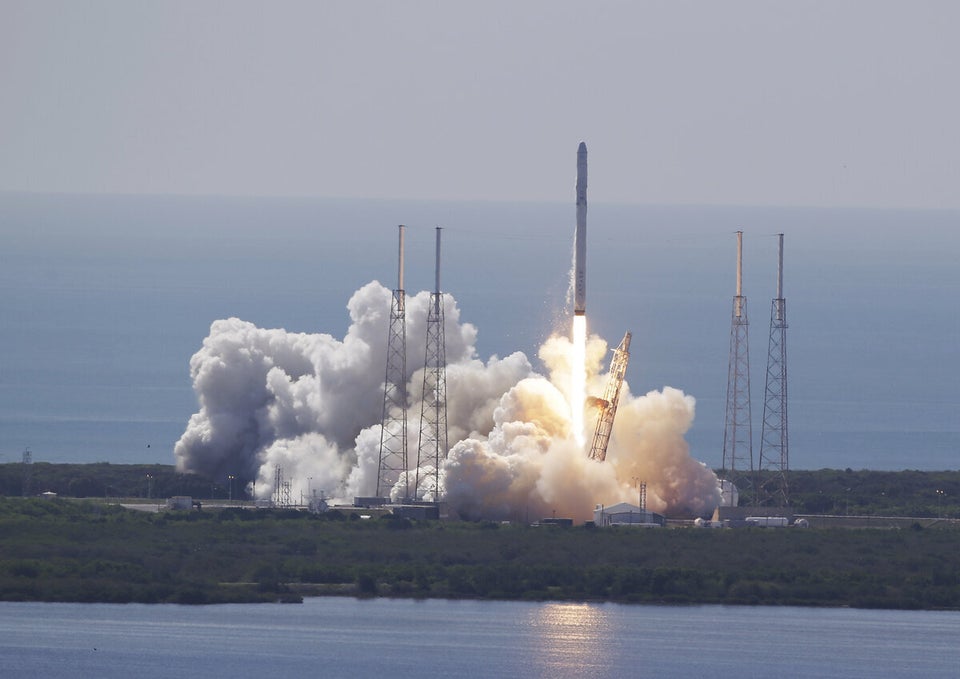 SpaceX Explosion
Related