We know, we know. It's not big, and it's not clever. But sometimes nothing raises a smirk quite like someone hitting the deck, right?
At some point or another, we can all curse gravity as we take a tumble, and clearly celebrities are no exception - but as we always say, it's not about how many times in life you fall, it's about the times you pick yourself up and carry on, isn't it?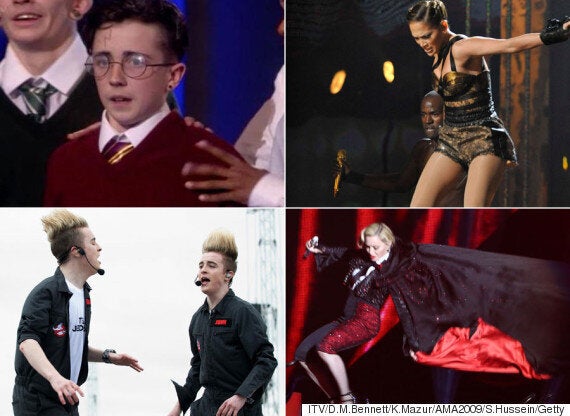 So don't worry, folks. Next time a fall leaves you feeling embarrassed, just remember - you're in good company.
From Jennifer Lopez and Beyoncé, and definitely not forgetting Madonna's infamous 'cape' moment at the Brit Awards, here are some of the falls we think these celebrities would probably rather you forgot…