We can't quite believe we're about to say this… but Justin Bieber might have just dropped 2015's most impressive music video so far.
After unveiling his collaboration with Skrillex and Diplo, 'Where Are Ü Now', back in February, the track - his highest-charting in the UK since 2012's 'Boyfriend' - now has a very ambitious music video, which was unveiled on Monday.
Although the surprisingly arty clip starts off regularly enough, with Justin lip-syncing the track facing the camera in front of a plain background, as it goes on, more and more increasingly impressive doodles are added to the frame, in such quick succession we can barely keep up with them all.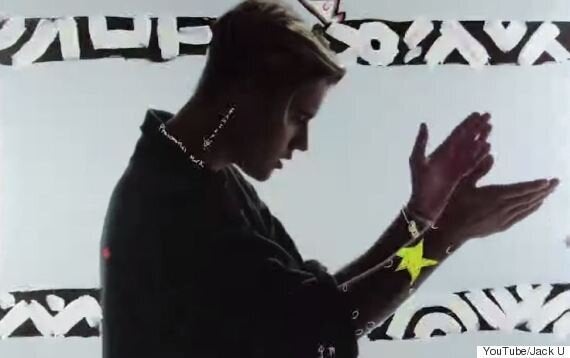 Justin Bieber in the 'Where Are Ü Now' video
Because there's so much to take in, the impressive video makes for repeated viewing - and even on our ninth and tenth go, we're still spotting things we hadn't noticed first time around.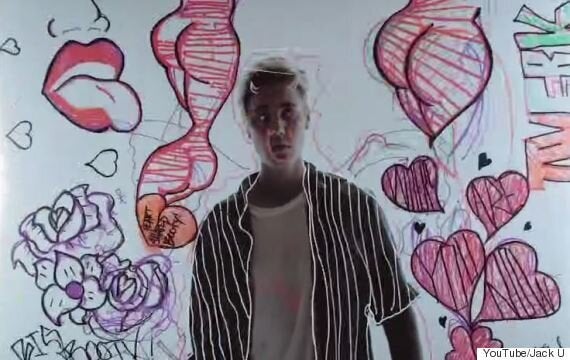 Another still from Justin's impressive new video
Speaking about the track in the video's bio, Jack Ü - the collective name for Skrillex and Diplo - write: "With the video we wanted to just take it back to the beginning of the record and essentially create an ode to our fans. Doing what we do, it's entirely all about the fans.
"Justin wrote this record during a tough time in his life and it comes to us that sometimes, as artists, we are also just objects and we have to take that as much as we have to use that to create.
"We all do this for you, respect that you put us here and it's Ü that made the video."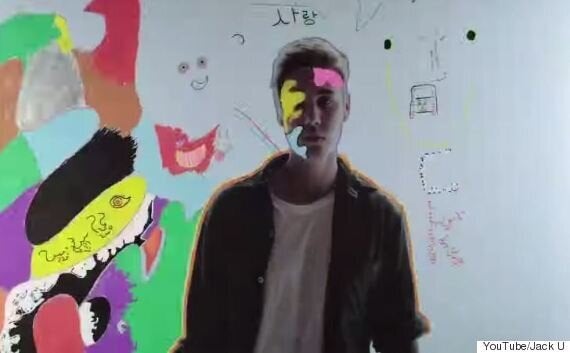 After a troublesome couple of years, it was recently reported that Justin could be about to face another lawsuit, this time over one of his earlier tracks, 'Somebody To Love', which is currently facing plagiarism allegations.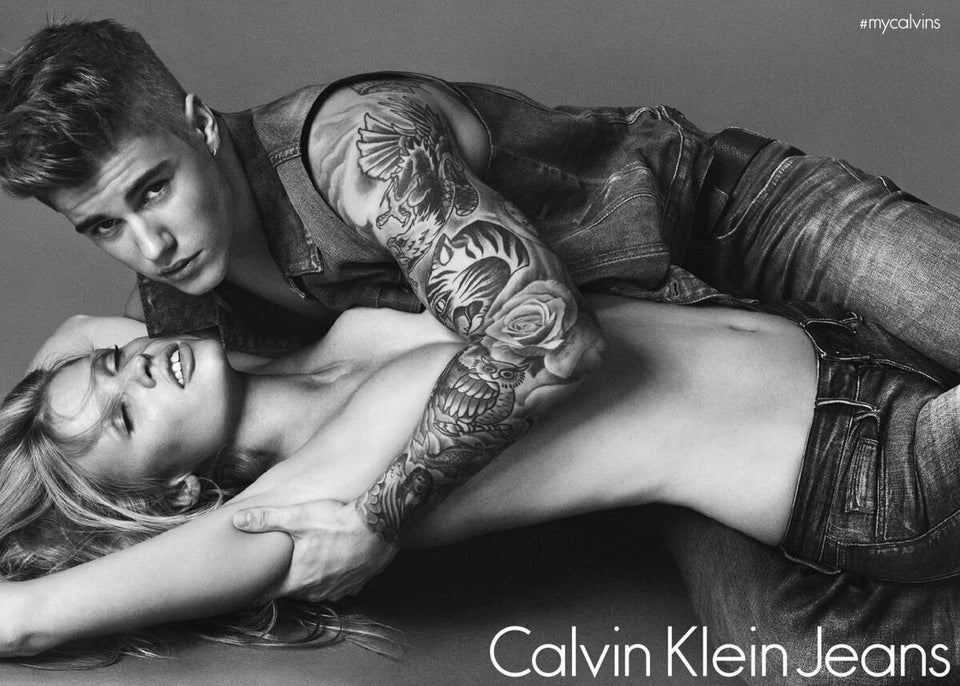 Justin Bieber For Calvin Klein
Popular in the Community