Homes have been flooded and a busy through road in south London was closed after a water main burst in Kennington on Monday morning.
Fire crews and Thames Water engineers were called to the scene in Kennington Park Road as flood waters rose to half-a-meter in depth.
The leak is believed to have sprung at around 8.30am and fire crews were soon using pumps to remove water from flooded properties, as well as piling up hundreds of sandbags to protect further properties and businesses in the waters' path.
Transport for London tweeted a number of its buses were being diverted due to the burst main.
"There was a whirlpool where they must have opened up the drain and all the water was draining away like a bathtub. It was crazy.
"It was from pavement to pavement and at some points it was overlapping the pavement like a river bursting its banks."
A spokesman for the London Fire Brigade said: "A 20 inch water main burst and surface water flooded 200 metres of Kennington Park Road to half a metre deep.
"Fire crews carried out pumping operations, placed sand bags by affected properties and used booms to guide floodwater down drains. Around 15 properties were flooded along Kennington Park Road."
That incident saw a murky deluge of sewage streaming down Clapham Road in Kennington and there were reports of residents being evacuated from their homes after being trapped by filthy water.
Mercifully this doesn't seem to be the case this time round...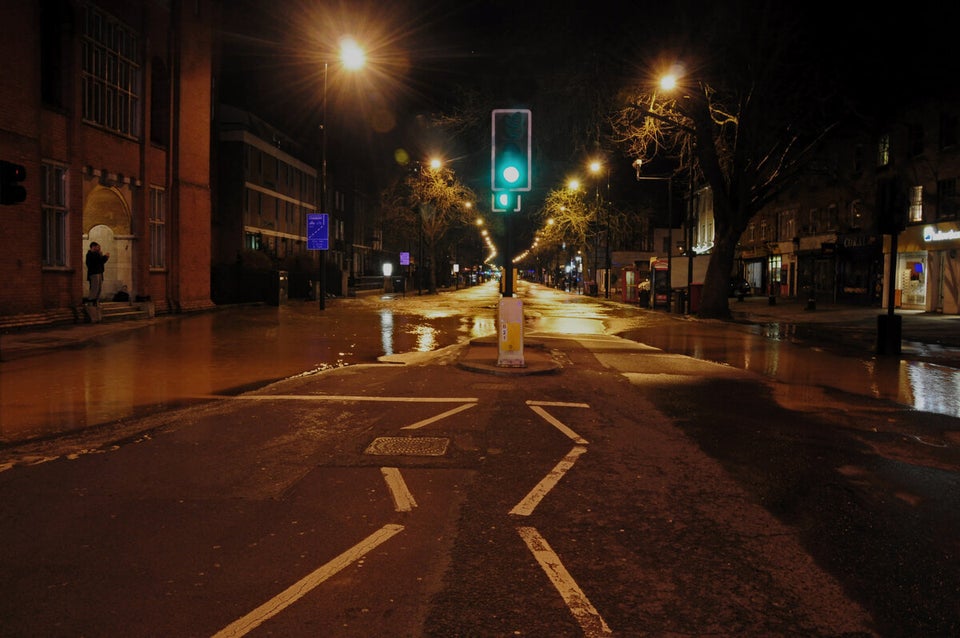 Clapham Flooding