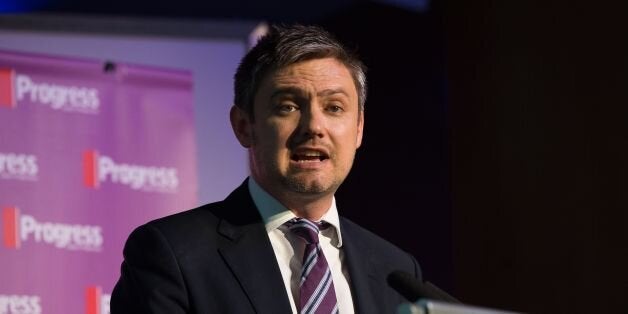 The Labour leadership contest is on the brink of exploding into a bitter row after Liz Kendall's campaign team was accused of being "desperate" and "swallowing Tory attacks".
John Woodcock, chair of the Blairite Progress Group, this morning attacked Andy Burnham and Yvette Cooper in a blog for the New Statesman.
The MP for Barrow & Furness, who is also a member of Ms Kendall's campaign team, accused her rivals of providing only "superficial modifications" to the policies which led to Labour's election defeat in May.
Responding to the blog, a senior Labour source from one of the rival camps told The Huffington Post UK: "Not only have they [Team Kendall] swallowed the Tory manifesto but they've swallowed the Tory attacks as well."
A leading Labour MP backing Mr Burnham's bid to be leader claimed the blog showed Ms Kendall's campaign was "desperate".
In his blog post, Mr Woodcock said two comments at the leadership hustings in this weekend made his "heart sink".
The first was Mr Burnham's pledge to reallocate unused private housing into the public sector, and the second was Ms Cooper telling activists there was "nothing she was prepared to say that Ed got wrong during his five years in charge."
Mr Woodcock wrote: "Andy's latest proposal to seize houses owned by private landlords and give them to councils is precisely the kind of measure that the public just rejected at the ballot box as unworkable. Similarly, Yvette has a laudable pledge that Britain should build 300,000 new homes every year to tackle the country's chronic housing shortage. But if the public were not convinced we would fulfil our 2015 manifesto pledge to build 200,000 annually, it is not clear how simply promising an extra 100,000 will change their minds and sweep us to victory."
He also wrote: "If those who seek to take his place think the route to victory in the leadership contest is Continuity Miliband with a different accent or gender, or with a higher level of emotional connection, they will consign Labour to another defeat."
Mr Woodcock claimed the presence of left-wing candidate Jeremy Corbyn on the ballot could "distract attention from the fact that two of his rivals are currently offering only superficial modifications to the Miliband approach that just consigned us to one of the worst defeats in our history."
The comments from Team Kendall come after a source reportedly close to either the Cooper or Burnham camps described her supporters as like the "Taliban".
Both camps denied the remarks, but it rankled with supporters of Ms Kendall and her campaign chair Toby Perkins wrote to both leadership candidates asking them to "commit not to repeat" the remark.
This morning, a leading Labour MP backing Mr Burnham's told The Huffington Post: "I think it's a sign, by such negative campaigning. just how desperate the Liz Kendall campaign is.
"They know they haven't had a warm welcome from party members for their policy of backing free schools and having an unlimited role for the private sector in the NHS."
The MP added: "One may be tempted to say this looks like machine politics at its worst."
Related