Let's face it, most women find periods annoying. But for female tennis players like Petra Kvitova, getting a period at the wrong time can have a serious impact on their career.
The 2014 Wimbledon ladies' champion has spoken out about the hardships of getting a period on match day, describing it as "tough".
At the champions' press conference on Sunday, a reporter asked the 25-year-old Czech player whether "girl things" ever affected her game.
"It's never really easy to deal with one more tough thing. I think always the beginning of this kind of period, it's tough."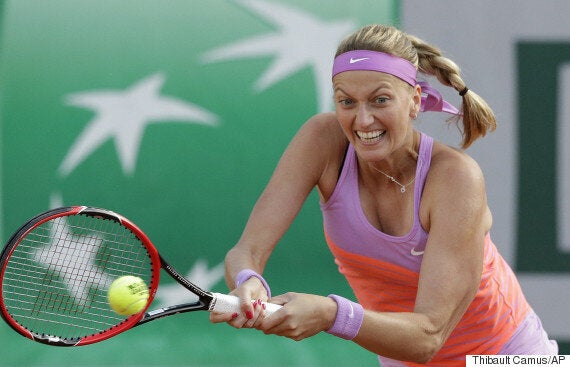 According to The Times, the reporter's question was followed by a round of embarrassed giggles from others in the room, which was primarily full of male journalists.
Unfazed, Kvitova responded to the laughter, saying: "I think that for normal women, they know about [the issue]. If we have to play the match or training or something, it's difficult."
Kvitova isn't the first tennis star to break taboos by discussing menstruation in a frank way.
Earlier this year, British player Heather Watson attributed her defeat in the first round of the Australian Open to her period.
The 22-year-old said she suffered from dizziness, nausea and low energy levels as she lost 6-4, 6-0 to Bulgaria's world number 52 Tsvetana Pironkova.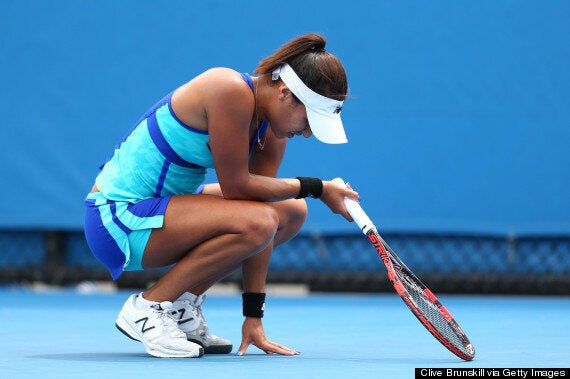 Heather Watson during the Australian Open in January
Watson's comments lead to British player Tara Moore coming forward to speak about her experience of having her period at Wimbledon.
She told The Telegraph that her period had fallen during major tournaments for the past six years – and in 2014 she had to play a four-hour match in the middle of it.
Currently, tennis players can only take a toilet break once per set, but Moore wants the sport's governing body to consider changing the rules for women.
"At Wimbledon we have to wear white, so it's quite a big deal. Especially because male players don't understand that we have another element to deal with.
"[Bleeding on your uniform] is something you feel quite worried about. If something like that happens it's mortifying – it's a nightmare," she added.
Having a period while playing sport isn't just affecting the professionals.
Speaking to HuffPost UK Lifestyle, Mags Sikora, co-founder of Period Box said: "Having a period definitely influences our ability to take part in sporting activities.
"For many women, 'that time of the month' is equal to 'time off from the gym' and it is not just about feeling uncomfortable.
"Very often the physical pains don't let us to participate in any sporting activities, especially certain activities that involve a lot of endurance, such as long distance running.
"I think periods definitely put girls off sport, especially teenage girls, for whom the symptoms are often most disturbing."
A key aspect to ensuring periods don't put women off of participating in sport is breaking taboos around menstruation.
And for that, players like Kvitova, Watson and Moore have to be applauded.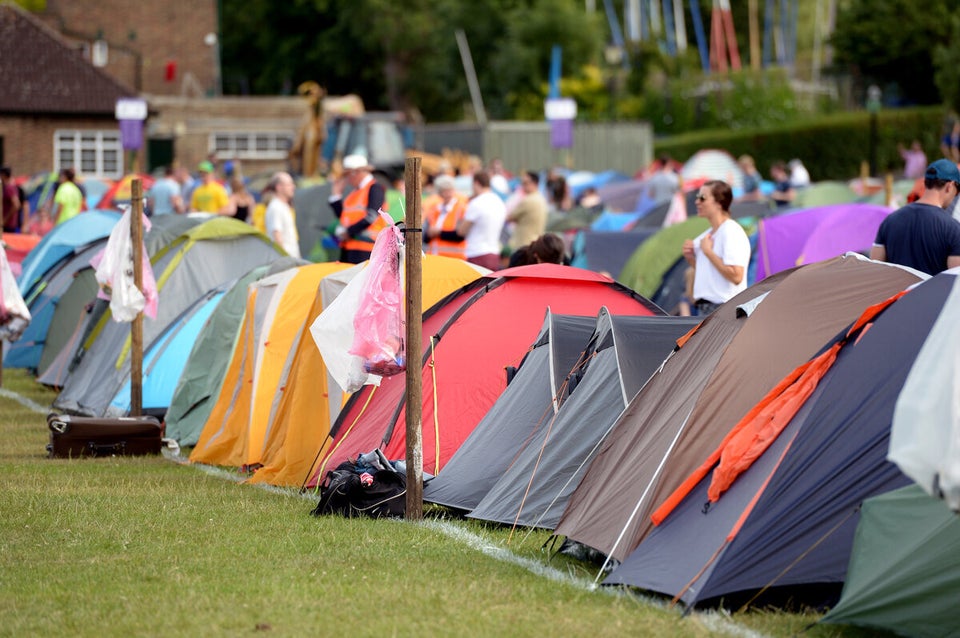 Wimbledon 2015