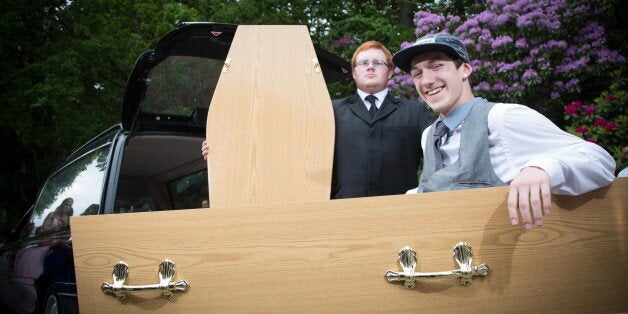 Simon May certainly chose a rather unusual way to arrive for his high school prom, shunning limousines, carriages and a lift with the parents in favour for a coffin.
"I had told my friends I was going to arrive in a coffin but most of them didn't believe me," the 16-year-old from Rawtenstall, Lancashire told his local paper.
Simon's peers certainly thought outside the box when it came to transport, with others arriving in police cars, convertibles and even a stock car - but the teen pipped them to the post by hiring out an undertaker's hearse for the occasion at Higher Trapp Country House Hotel.
He was even escorted by his older brother Ethan, who was dressed head to toe in black.
"It was Ethan who suggested it, he's an apprentice at an undertakers and he asked if I wanted to go to my prom in a coffin," Simon told MEN.
"I said yes, and the undertakers that he works for put him in touch with a hire company in Manchester for a hearse."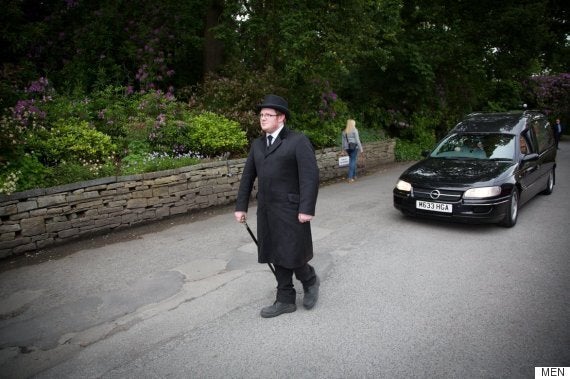 Simon being escorted by his brother Ethan
It was "quite peaceful", the teenager added. "I wanted to do something that hadn't been done before."
Well, you certainly did that..