Uploading a mirrored photo of herself wearing a low-cut, all-in-black outfit with large shades, the reality star wrote: "4 months" adding an emoji of a newborn baby's head and a bottle.
After announcing the pregnancy on 31 May, many fans have been questioning how far along Kardashian was. And now we've got our answer.
The photo certainly excited her 37.5 million (wowzers) followers on Instagram.
Some fans questioned her outfit choice, while others found it hard to believe she is already that far along.
One person commented: "She must be wearing spanx. Four months, no belly, and already knows what she is having?"
Another wrote: "Can't even tell you're preggo! Looking gorgeous as always."
The pregnant mother-of-one has made a habit of teasing fans about her pregnancy.
She revealed her and Kanye West were expecting their second child together in a teaser preview of a future episode of Keeping Up With The Kardashians.
She then revealed the baby's gender on Instagram captioning a photo of Kanye West and their daughter North West with the words: "You will be the best daddy to our new son too!"
And now the wonders of social media have let us know how far along she is - it looks like the Kardashian-West family will be expecting a winter arrival.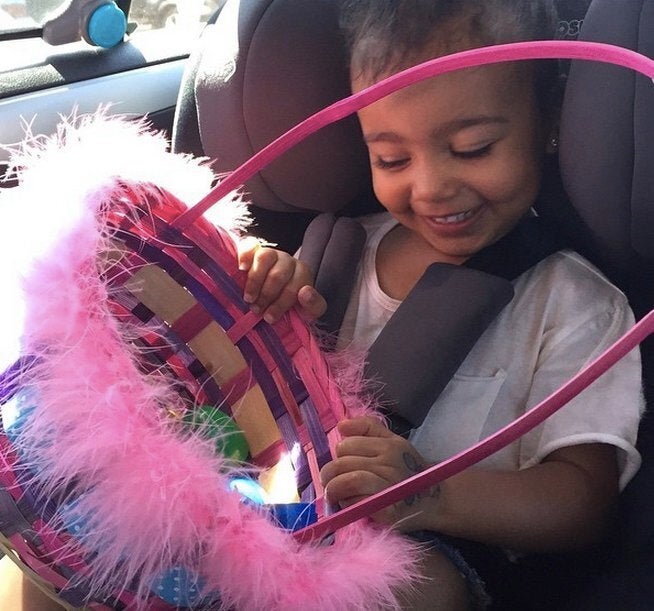 The Cuteness of North West