It's just your everyday office nightmare – that intoxicated idiot who used to work for you and make every day a disaster is now not just an old face in your new office, but actually your boss.
That's the situation confronting 'Fresh Meat' star Zawe Ashton in tonight's brand new comedy-drama 'Not Safe For Work', an all-too-true study of the silent madness of office life. Not only is Zawe's character Katherine unwillingly forced to relocate from Whitehall to Northampton in the cause of "embracing a new development opportunity" aka cost-cutting, but the face she spots in her new environs is her old Nemesis, pill-popping idiot Danny, now her manager.
For actor Sacha Dhawan, playing incompetent in all things but the acquisition of hard drugs, was a novel challenge.
"I've never taken any of the drugs that he takes, that was all very new to me," the 'Line of Duty' actor tells HuffPostUK. "Sometimes I've seen actors portray people on drugs, and it seems very generic.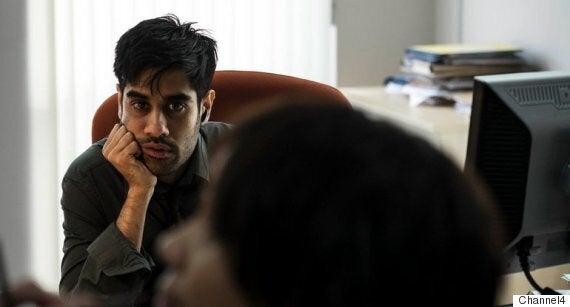 Sacha Dhawan is pill-popping Danny in the new comedy-drama 'Not Safe for Work'
"I wanted to make sure it very specific with Danny, he takes coke, ketamine, pills, weed, and I wanted to make sure it was a very specific reaction, plus keeping the comedy element in there as well."
I found a lot of footage online, of people intoxicated with drugs. I also spoke to people about how they felt on it, and after it. It was quite intimidating, but that was part of the attraction of the role."
Sacha is a busy man right now, following his success in the 'The History Boys' film and 'Outsourced' in the US. As well as 'Not Safe for Work', fans will spot him in the next series of 'Mr Selfridge', where he plays an Anglo-Indian entrepreneur who ends up being sidekick to Jeremy Piven's title role.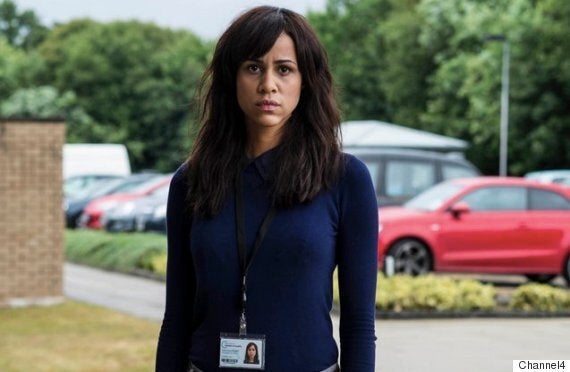 Zawe Ashton's character Katherine is not having a fun first day at the office
"These two forge a really close friendship, so pretty much all my stuff is with Jeremy," says Sacha. "I had to play it cool, because I'm a huge Entourage fan.
"Playing against someone I'm in awe of was another challenge - I had to keep a cap on it."
'Not Safe for Work' starts tonight on Channel 4 at 10pm. Watch the trailer below...