In case you haven't been outside, seen your Facebook feed, watched the television, read a newspaper or spoken to literally anyone, THERE'S A HEATWAVE.
For the first time ever, the weather is quite nice across the country. Which means everyone needs to be very careful. In case you've never seen the blue sky before, here's 10 very British ways to survive the heatwave: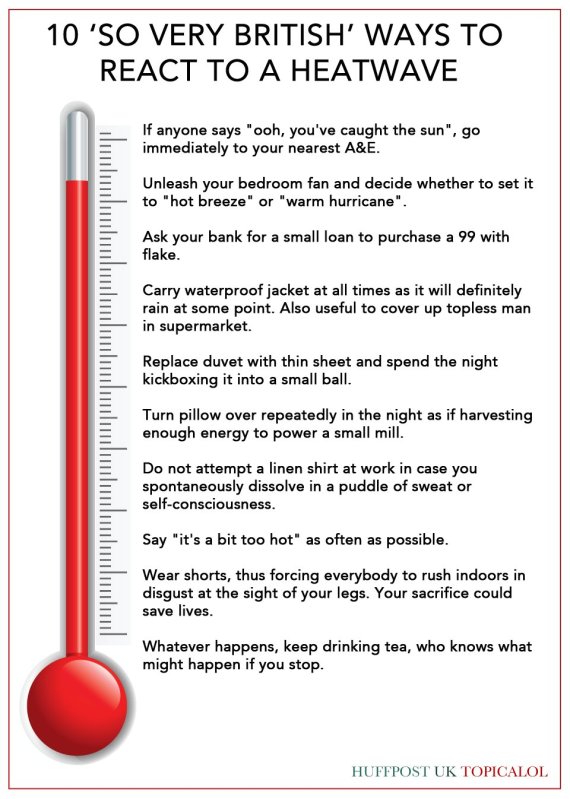 (Created for HuffPost UK Comedy by @SoVeryBritish)
And if you need more tips to avoid the heat, Very British Problems is available to pre-order from Amazon now.
SEE ALSO: