Sir Nicholas Winton, a British man who almost single-handedly rescued more than 650 children from the Nazi concentrations camps, died on Wednesday. He was 106.
Dubbed the "British Schindler," Winton saved hundreds of children destined for camps in Czechoslovakia at the outbreak of the Second World War by organising trains to carry them from Nazi-occupied Prague to Britain, where he found families to look after them.
His story remained a secret for more than 50 years. Winton's heroics only became public after the BBC show "That's Life" ran a segment in 1988 in which the humanitarian unexpectedly came face-to-face with many of the children he had saved half a century earlier.
Born in London in 1909 to parents of German Jewish descent, Winton himself was raised as a Christian. He was a 29-year-old clerk at the London Stock Exchange when a friend contacted him and told him to cancel the skiing holiday they had planned in late 1938 and travel instead to Czechoslovakia.
Alarmed by the influx of refugees from the Sudetenland region recently annexed by Germany, Winton and his friend feared -- correctly -- that Czechoslovakia soon would be invaded by the Nazis and Jewish residents from there would be sent to concentration camps.
While supporters in Britain were working to get Jewish intellectuals and communists out of Czechoslovakia, no one was trying to save the children, so Winton took the task upon himself. Returning to Britain, Winton persuaded British officials to accept children, as long as foster homes were found and a 50-pound guarantee was paid for each one to ensure they had enough money to return home later. Their stays were only expected to be temporary.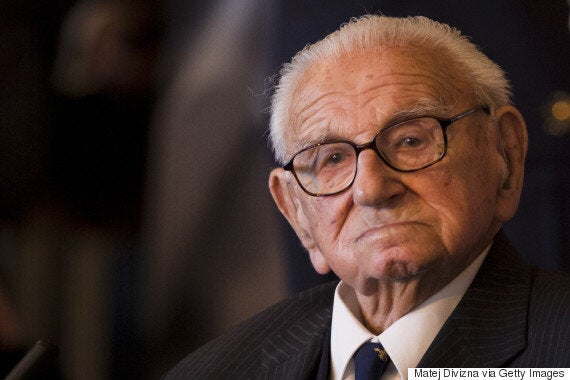 Winton attends a ceremony to receive the Order of White Lion, the highest order of the Czech Republic, from Czech President Milos Zeman on October 28, 2014 in Prague, Czech Republic
Setting himself up as the one-man children's section of the British Committee for Refugees from Czechoslovakia, Winton set about finding homes and guarantors, drawing up lists of about 6,000 children, publishing pictures to encourage British families to agree to take them.
The first 20 children arrived by plane, but once the German army reached Prague in March 1939, they could only be brought out by train.
In the months before the outbreak of World War II, eight trains carried children through Germany to Britain. In all, Winton got 669 children out. The largest evacuation was scheduled for Sept. 3, 1939, the day that Britain declared war on Germany. That train never left, and almost none of the 250 children trying to flee on it survived the war.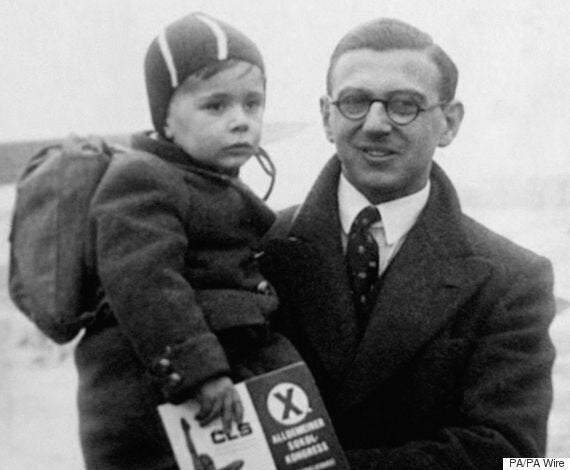 Undated family handout picture of Nicholas Winton who organised the rescue of Jewish children from the Holocaust in 1939
The children from Prague were among some 10,000 mostly Jewish children who made it to Britain on what were known as the Kindertransports (children's transports). Few of them would see their parents again. Although many more children were saved from Berlin and Vienna, those operations were better organised and better financed. Winton's operation was unique because he worked almost alone.
"Maybe a lot more could have been done. But much more time would have been needed, much more help would have been needed from other countries, much more money would have been needed, much more organization," Winton later said.
He also acknowledged that not all the children who made it to Britain were well-treated in their foster homes. Some British foster parents used the children as cheap domestic servants.
"I wouldn't claim that it was 100 percent successful. But I would claim that everybody who came over was alive at the end of the war," he was quoted as saying in the book "Into the Arms of Strangers."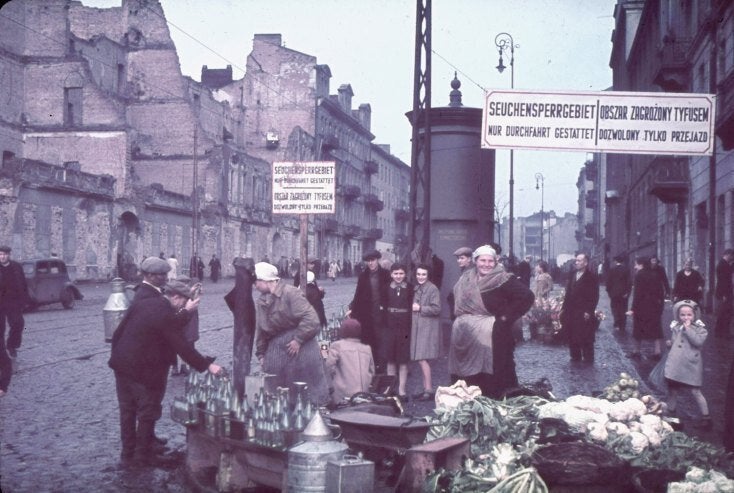 Inside Nazi-Occupied Poland