Alton Towers has suffered yet another embarrassing breakdown after dozens of rollercoaster fans were stranded in mid-air when a ride broke down on the hottest day of the year.
A technical failure occurred on the Air rollercoaster, leaving people dangling face down as temperatures climbed to 35C.
A spokesman for the theme park said passengers were taken off the ride within 20 minutes, but some riders and witnesses say they endured a 30-45 minute wait before they were brought to safety.
second ride to close today and loads of people stranded on Air #epicfail#altontowerspic.twitter.com/m0t4WQC7Ek

— Sarah Chapman (@sechapman02) July 1, 2015
One rider who asked not to be named told The Mirror: "I think it was about half an hour in total. It was horrible, the heat was ridiculous anyway and we were suspended face down in the air.
"I started feeling really light-headed and was worried I would faint. The staff were excellent but it ruined my day, we just went straight home."
Meanwhile another eyewitness from the ground says he believed passengers were stranded for "a good 45 minutes."
Air has broken down just before we were meant to go on. People stranded. GG #AltonTowerspic.twitter.com/h1xtTckACF

— CandyExplosives (@CandyExplosives) July 1, 2015
The £12m ride sees passengers "fly" face down as they glide over the terrain below and reaches a top speed of 75kph with a G-Force of 3.5G.
The incident comes just a month after a crash at the same park on the Smiler ride which left five people seriously injured and saw two women have legs amputated.
A total of 16 people were hurt when the carriage they were in collided with an empty one that had come to a halt on the track ahead of them. The £18m may never reopen.
An Alton Towers spokesman described the Air rollercoaster incident as a "a minor technical stoppage" and said the ride had reopened shortly afterwards.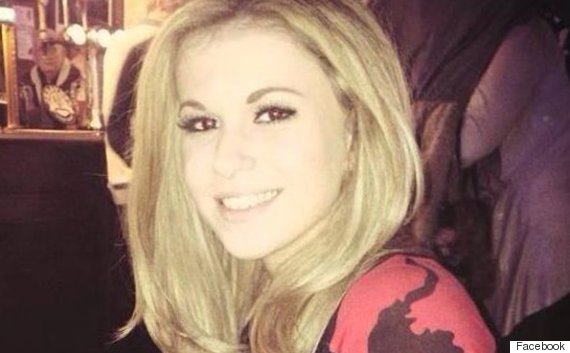 Alton Towers victim Vicky Blach had her leg amputated after the Smiler crash last month
The beleaguered park also saw two monorail trains come to a halt on the same day at 17.25pm, leaving 80 people trapped inside the carriages for an hour.
It took a further hour to escort people off the monorail using evacuation walkways, a spokesman said.
"The train drivers kept guests informed via the on board PA system and refreshments were provided," he said.
He added: "Guests (and the media) are more focused on any minor delay or technical stoppage at the current time, but any delays that we are experiencing now are within our expected level and will be dealt with according to our stringent processes; rides will reopen as appropriate.
"Alton Towers puts the health and safety of its guests at the forefront of everything it does, which means that from time to time rides will be closed to allow for technical issues to be reviewed.
"We do understand that this can be inconvenient for our guests and we will keep them as informed as we are able to throughout any delays, but we will not operate a ride if there is any suggestion of a safety compromise."