Rihanna has always struck us as someone never to mess with, but she's revealed an even scarier side to herself in the video for her new single 'B*tch Better Have My Money'.
SEE ALSO:
The Quentin Tarantino-style clip sees the singer turn full-on gangster when she discovers that her 'accountant' has stolen all her money, leaving her with just $420 left to her name.
Out for revenge, RiRi kidnaps his girlfriend before she begins torturing her, accompanied by two hench women.
She's then seen playing with knives and chainsaws, smoking drugs and setting her car on fire as well as running away from the police.
The seven minute clip dramatically ends with Rihanna drenched in blood.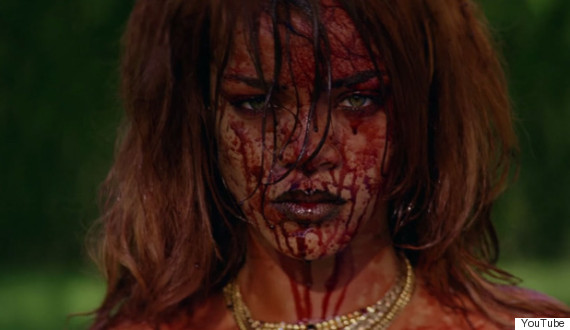 Rihanna looks terrifying in her new video
It also features appearances from Eric Roberts and 'Hannibal' star Mads Mikkelsen.
Needless to say, it's left us never wanting to borrow a tenner from Rihanna.
Watch the video in full above.
LIKE US ON FACEBOOK | FOLLOW US ON TWITTER