The new season means a flurry of new fragrances arriving and 2015's latest launches claim to call to mind the sunny days and long, balmy nights we've missed all year.
But can you really capture the essence of summer in a bottle?
From picnics to parties, check out HuffPost UK Style's pick of the best perfumes for every warm-weather occasion.
For The Beach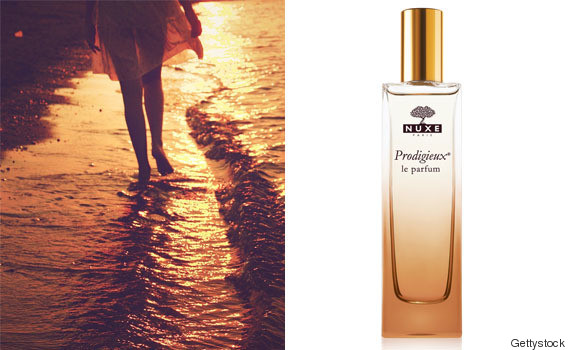 Nuxe Huile Prodigieuse Le Perfume, £43.50 for 50ml
It can be easy to skip the scent altogether when hitting the beach - that fresh suncream smell is good enough! But if you fancy a scent you'll need one to compliment your bodycare. Nuxe's notes of orange blossom, magnolia and vanilla warm up on skin to leave a heady, sensuous aroma. Double up the delicious smell with their cult body oil for gleaming limbs and serious perfume staying power.
For The Office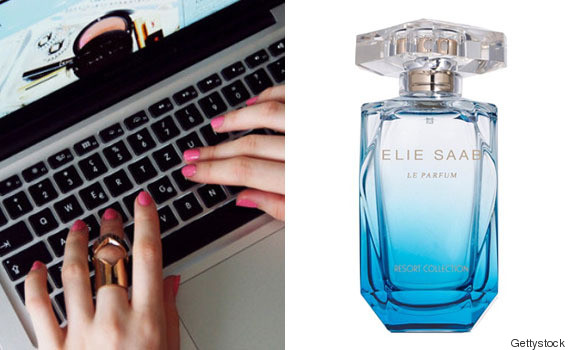 Elie Saab Le Parfum Resort Collection, £39.95 for 50ml
A hint of aroma is far more desirable than an overpowering one that leaves co-workers reaching for the nearest window, especially when the temperature heats up. Elie Saab's eau de toilette is fresh enough, with juicy fig and mandarin accords, but its exotic frangipani notes and amber base are enough to whisk your senses off to somewhere more tropical.
For A Night Out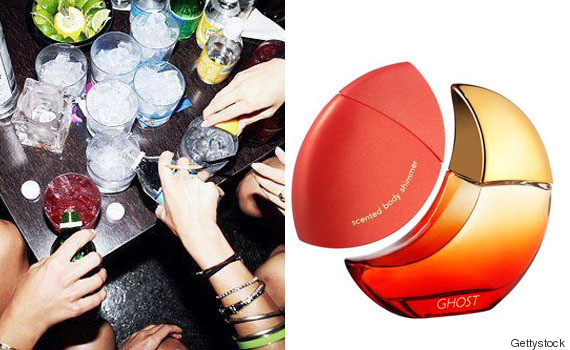 Ghost Eclipse Eau de Toilette and Body Shimmer Set, £27 for 50ml
Nothing says free-spirited fun like a summer night out, so you'll want a perfume to match. Fruity top notes, a floral heart and musky base make up Ghost's flirty scent. Seductive if you get close enough, but the juicy peach and mandarin notes keep things playful. The 90s-style fragranced body shimmer is a fun touch and one your Little Black Dress will thank you for.
For A Picnic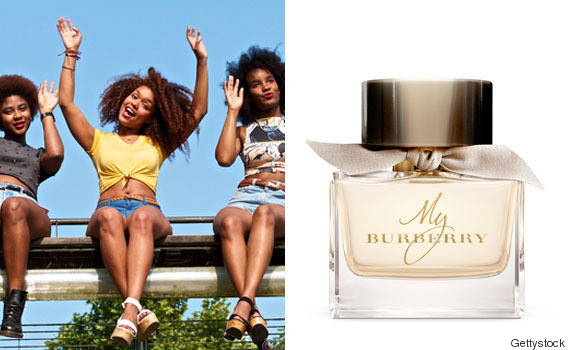 My Burberry Eau de Toilette, £52 for 50ml
With the sun (hopefully) beating down on you all day, it's advisable to steer away from strong scents and opt for a eau de toilette instead. Burberry's latest offering, a lighter version of their eau de parfum, captures the essence of the countryside with its very British notes of sweet pea, freesia and damask rose. We can almost hear the sheep...
For Alfresco Evening Dining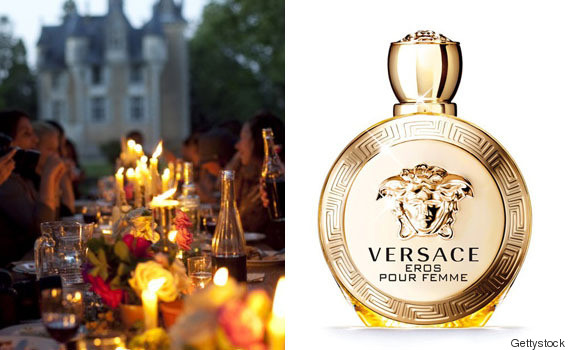 Versace Eros Pour Femme, £60 for 50ml
Long, lazy dinners call for a statement fragrance that will last late into the night. The feminine counterpart to 2012's Versace's Eros is definitely one for making an entrance (this one gathered the most head turns in the HuffPost UK office). Bright, yet refined, a fresh floral opening quickly dries down to a smooth woody base, ripe with the scent of Italian lemon.
SEE ALSO:

This Summer's Best Sunglasses, From High Street To Designer

15 Beach Holiday Hacks You Won't Know How You Lived Without