The death of a little boy whose body was found in a playground swing being pushed by his mother has been ruled a homicide.
Police were called after the child's mother was observed pushing the three-year-old in the swing for two entire days in a Maryland Park last month.
The office of the Chief Medical Examiner in Baltimore ruled Ji'Aire Lee's death was the result of dehydration and hypothermia. There were no obvious signs of trauma.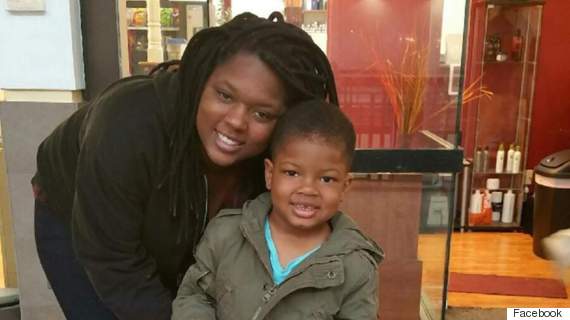 Ji'Aire Lee and his mother Romechia Simms
His mother Romechia Simms has not been arrested but the case will be presented to a grand jury next week.
Simms was taken for a medical evaluation because "it didn't appear that she was fully aware of what was going on," a sheriff's spokeswoman told HuffPost in May.
Concerns about Simms' allegedly erratic behavior arose earlier this year when the boy's father, James "Donnell" Lee, sought custody of their son.
Simms was hospitalised for four days after Ji'Aire's death. She and Lee sat beside each other at their child's funeral, The Washington Post reported.
Useful websites and helplines: