A pair of paddleboarders on Sunset Beach in Orange County, Southern California have captured the terrifying moment they were surrounded by great white sharks.
In the incredible GoPro footage, Joseph Truckles and Courtney Hemerick remain cool, calm and collected as they record the sharks both above and below the water as they swim beneath their paddleboards.
The two metre long sharks were juvenile great whites, that swim in groups and mostly eat fish, although they've been known to scavenge on dead carcasses.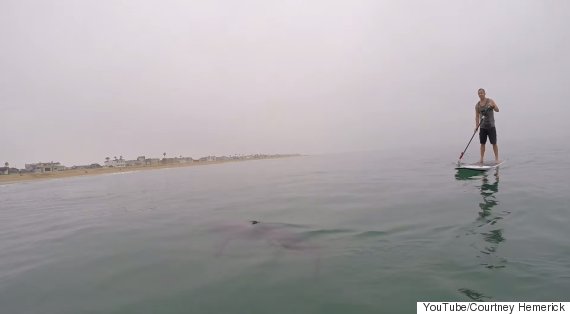 It's when the sharks grow up that you really have to worry. Topping six meters long, the full-grown sharks can weigh up to 5,000 pounds, and mostly feast on other sharks, seals, dolphins and anything else they can get their jaws around... Like paddleboarders, for instance.
Senior marine fisheries scientist and shark expert, Gregory Skomal told National Geographic: "I think where these guys were and what they were doing was probably fine."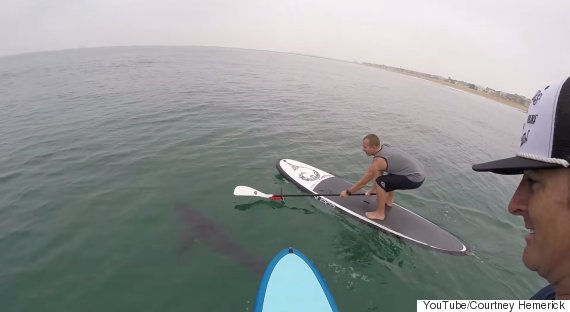 "The sharks in the video are probably checking the paddlers out, with a level of curiosity but also a level of caution because they don't know what they are looking at."
He added that the young sharks are 'very unlikely to bite'.