This eight-year-old boy seriously thought he was going to get a huge telling off when his mum screamed at him from the kitchen to ask why a mystery parcel had arrived - addressed to him.
Little did Ja'Myron know there was actually a camera filming the whole thing, and his mum was pulling off one of the best birthday pranks ever.
Ja'Myron's mum begins by holding a mystery package and asking her son, in an accusing tone: "Hey, what IS this?"
Demanding an answer from Ja'Myron, she gets him to come out of his bedroom and into the kitchen (where the camera is) and asks him again what the parcel is.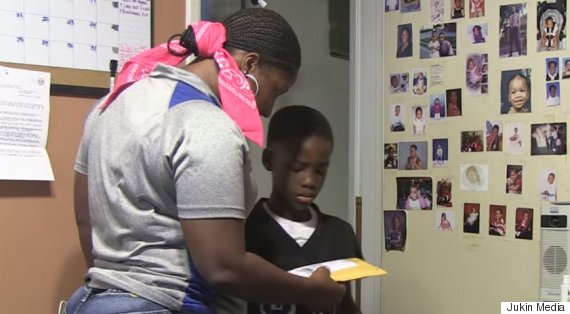 Obviously Ja'Myron has no idea.
"I dunno," is all he replies.
Reading out his name and the address on the mystery package, Ja'Myron's mum accuses her son of ordering things from the TV channels without asking her first.
The eight-year-old denies everything.
The mother then tells him to open it and while he does, she shoots a cheeky smile to the camera before telling him to "Hurry up!"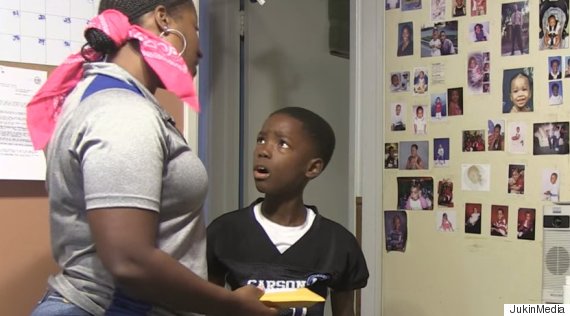 SEE ALSO:

This Baby Can't Say Mama, But The Dog Totally Can
The poor boy starts trying to open the parcel, but when he can't get it open his mum snatches it off him and rips it open.
She hands him back the parcel and he pulls out a brand-new iPod with the note "Happy 8th birthday, love mum".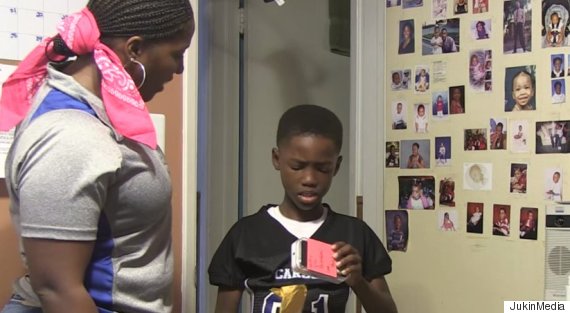 It takes him a few seconds, but Ja'Myron confused face cracks into a smile before he says "thanks mum" and gives her a huge hug.
Just look at that face! Pure happiness.