Police are appealing for help in identifying a young girl whose body was found in a plastic bag in a harbour in Boston.
A computer-generated image of the girl, believed to be aged around four is being circulated after the discovery of her body last week.
Suffolk County District Attorney Daniel Conley said at a news conference Thursday on Deer Island that the girl's identity and how she died remain mysteries.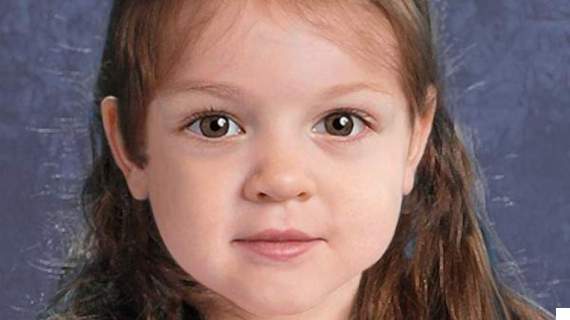 The girl is believed to have been aged around four when she died
Officials found the brown-haired, brown-eyed girl on June 25 inside a bag that also contained a black and white zebra-print blanket.
Conley says he hopes someone recognises the image that was created by the National Center for Missing and Exploited Children and alerts authorities.
Authorities on Thursday also released photos of the blanket and white leggings with black polka dots the girl was wearing.