To mark the 10 year anniversary of the London 7/7 terrorist attacks, HuffPost UK is running Beyond The Bombings, a special series of interviews, blogs, in-depth features and exclusive research reflecting on how Britain has changed since.



Julie Nicholson, whose story of terrible loss in the London Bombings is laid devastatingly bare in Sunday evening's BBC drama, 'A Song for Jenny', says she is not in a position to forgive the terrorists who took the life of her daughter Jenny on that devastating summer day.
Julie's daughter was killed at Edgware Road tube station on 7 July 2005, as four coordinated explosions brought terror and chaos to the capital, a day after its citizens had celebrated winning the 2012 Olympics. The bombs targeted the London transport system, killed 52 people and injured 700 in total.
A decade later, Julie, a country vicar who wrote a book about her ordeal of losing Jenny, explains very carefully why she does not consider it her right to forgive the perpetrators.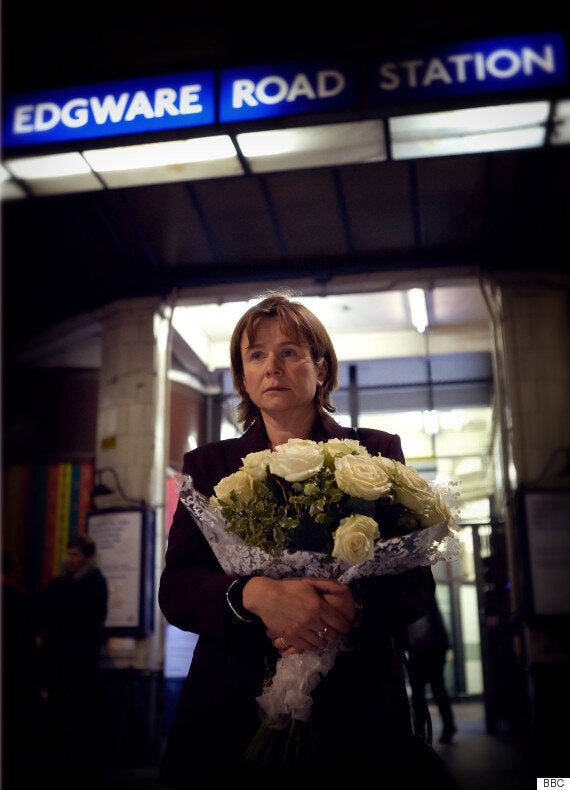 Emily Watson stars as Julie Nicholson in this intimate, devastating portrayal of a mother's loss
"Only Jenny can forgive them," she said following a screening of the drama three weeks ago. "And she isn't here to do it."
Strikingly honest and clear, Julie added that, instead, she tries to concentrate on living a life filled with as much compassion and understanding as she can muster.
'Song for Jenny' stars Emily Watson as the bereaved mother, whose shock and grief that terrible day were compounded by confusion as to why Jenny had been at an unusual tube station, and delay in locating and identifying her body.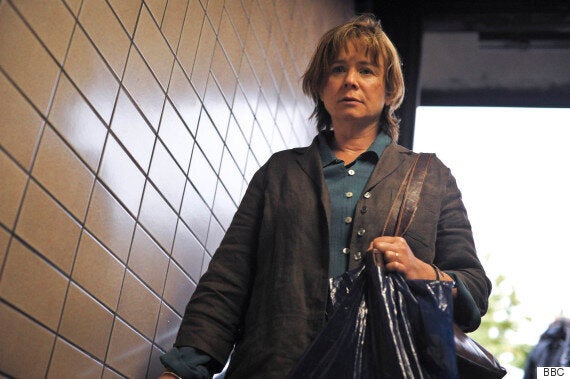 Julie Nicholson was determined to see where her daughter had lost her life
The drama brings home the personal impact on family life experienced by all those caught up in the tragedy. Emily Watson, whose performance captures perfectly both Julie's initial hope, then heartbreak, then denial and finally determination in wanting to honour her daughter, was visibly shaken by the screening, and struggled to express her own memories of being in London that day, when she was pregnant.
'A Song for Jenny' contains, despite the tragedy at its core, inspiring glimmers of hope and humanity at its core. We see Julie hail a taxi after identifying her daughter's body, and the driver, discovering her plight, driving her all the way home beyond London, then refusing to take any money.
Julie explains she experienced many great acts of silent sympathy in those weeks, including this taxi driver's gesture. She tried to find him again afterwards, but was philosophical when she couldn't.
"To me, he became a sort of Everyman," she says now. "A figure that characterised the countless gestures of kindness I received."
'A Song For Jenny' is on BBC One on Sunday evening at 9pm. Watch the trailer below...