Mila Kunis and Ashton Kutcher reportedly celebrated the Fourth of July in style this weekend, by getting married.
SEE MORE:
According to People magazine, the couple, who are famously reluctant to share details of their private life, tied the knot over the weekend, having now been an item for over three years.
Mila and Ashton, who also have a nine-month-old daughter together, first met in the late 1990s, when they were both main cast members on the sitcom 'That 70s Show', where they played love interests.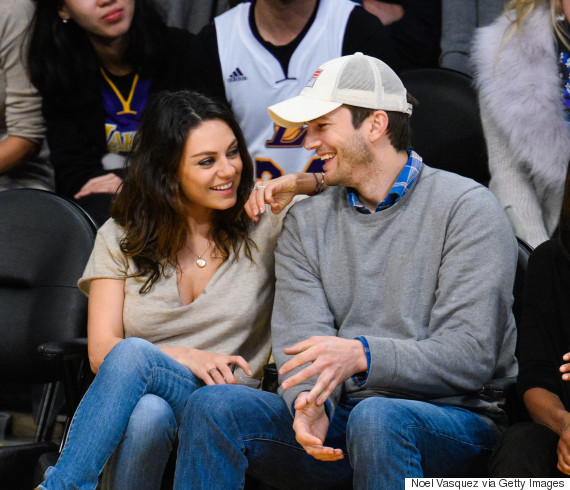 Ashton Kutcher and Mila Kunis
Since they welcomed their first child together into the world, there has been a lot of speculation that the couple might have taken their relationship to the next level, and married in secret.
Back in March, Mila appeared to confirm that she and Ashton had made things official, during an interview with James Corden, in his debut episode hosting 'The Late, Late Show'.
During the interview, the 'Gavin and Stacey' creator jokingly goaded her for a clear answer about whether or not she and Ashton had tied the knot, eventually telling her: "Either you're married or you're not."
Mila remained tight-lipped though, simply offering "maybe" as her answer, before James responded: "They are married, look!", before taking a look at her left hand, where a wedding ring was visible.
She recently told W magazine: "My first real kiss ever was with [Ashton] on the show… We all get movie star crushes. I'm marrying mine!"
If rumours of their summer wedding do finally turn out to be true, we are, of course, sending our huge congratulations to the pair of them!
LIKE US ON FACEBOOK | FOLLOW US ON TWITTER