The shorts and embroidered shirt are by British designer Rachel Riley - a regular go-to for the Duchess of Cambridge.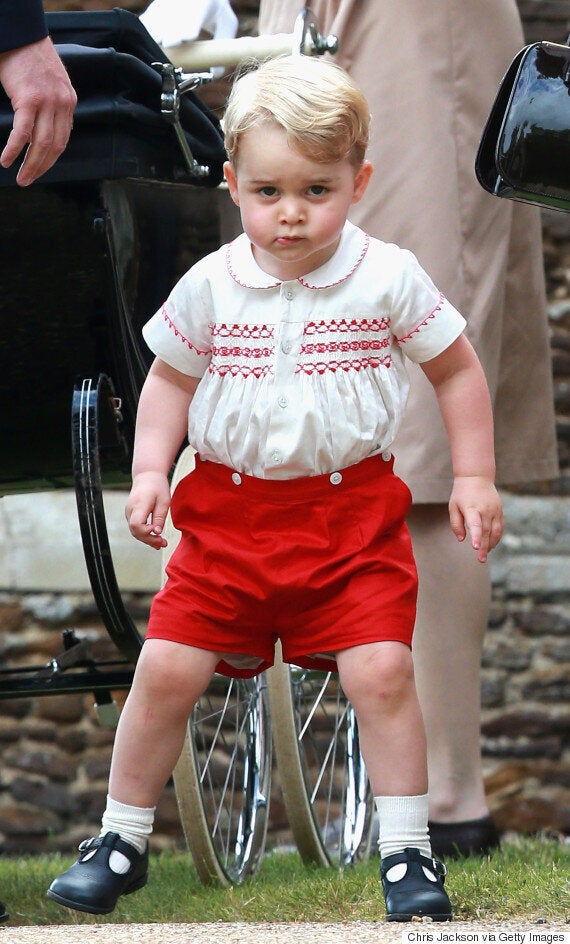 The "smocked set" on the website is described as having a "vintage-inspired design" that creates a "formal look".
All sizes - three months, six months, 12 months and 18 months - now have to be pre-ordered and will take up to six weeks to arrive.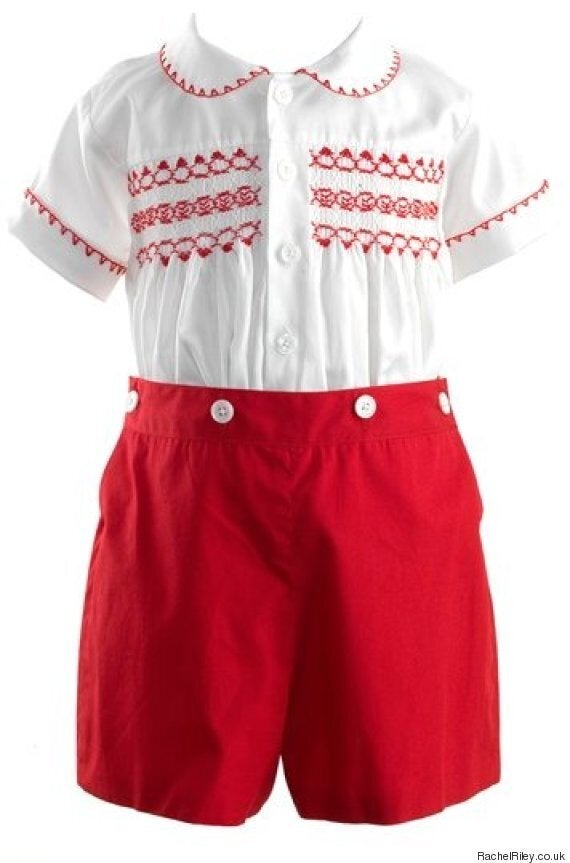 On the website, it states: "Please place your order as normal and our team will contact you regarding the delivery date. Please call us for any urgent orders."
George's red outfit also appears to be a modern equivalent of an outfit worn by his dad when he visited Prince Harry in hospital 1984.
Many took to Twitter to show the comparison, and it's a pretty easy comparison to make.
Aside from a slight change to the embroidery on the shirt and the addition of some white buttons on the shorts, the two outfits are almost identical.
Prince George also donned another Rachel Riley outfit in the first photos of him with Princess Charlotte, which were released last month.
He wore a plain white shirt with blue stitching round the edge.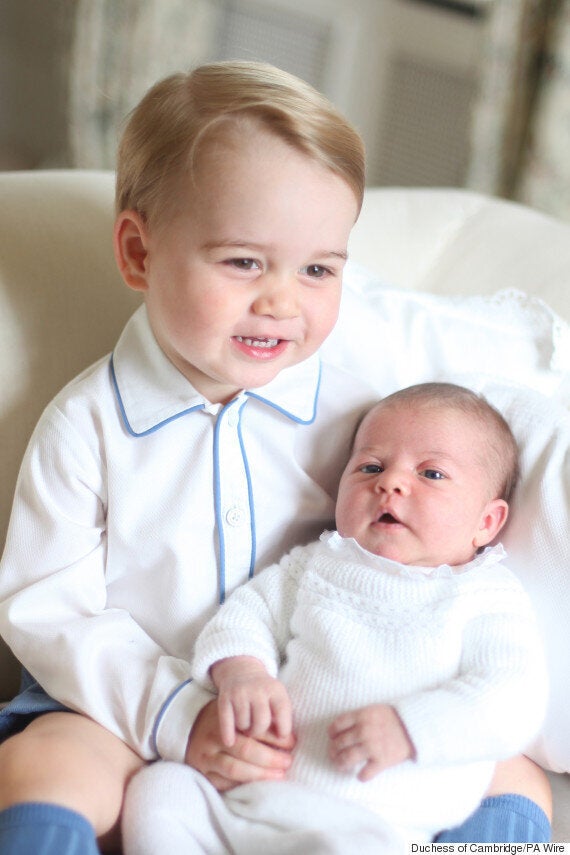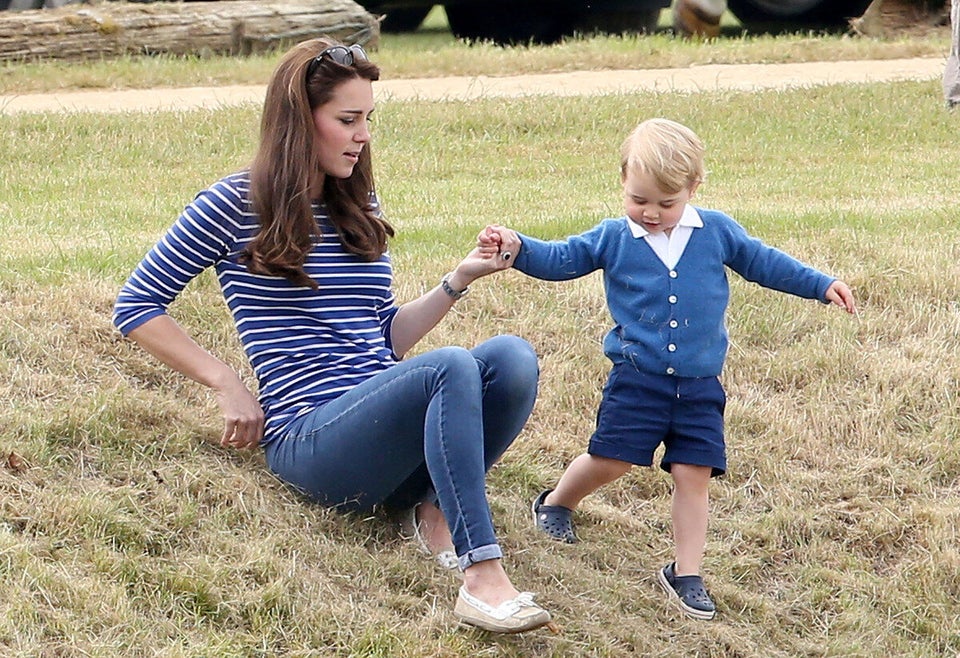 Prince George at the Polo