At first glance, what you'll see is the shape and body of a £2 million hypercar called the Lykan HyperSport.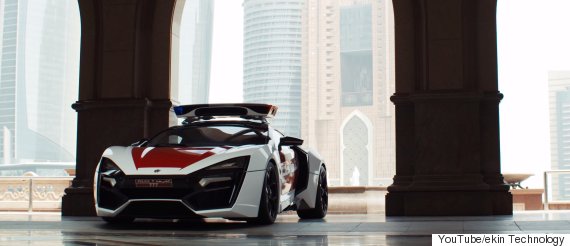 The Lykan HyperSport is the third most-expensive car in the world.
In reality though, this is Abu Dhabi's new weapon against crime and it happens to contain the ekin Patrol system, a new state-of-the-art surveillance and detection system that constantly scans the environment around it.
Integrated into the car, the system is most prominent on roof where a bold new light bar contains an array of powerful cameras and sensors.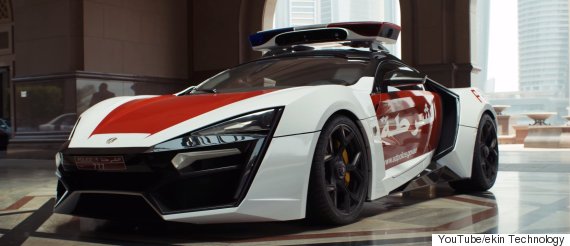 When in 'Patrol mode' the car can scan all the traffic in front of it. It can then detect the license plate, what speed the car is going at and then finally cross-check the plate with stolen vehicles or with the owner's records. It then does this for every car in front of it, constantly.
If a car is found to be speeding the system can then automatically issue a fine if needed without the police officer having to do a thing.
As well as car detection, the ekin Patrol system also has face detection. Once a face is recognised it's immediately cross-checked across known databases and if a red flag is detected it'll alert the driver.
Of course everything is also captured on camera and recorded as well for use as evidence later if needed.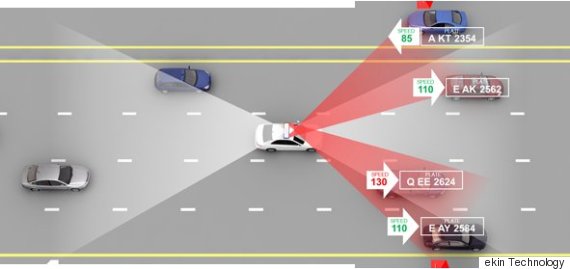 If that wasn't enough, there's the car itself. Abu Dhabi's police force is known for having exotic cars in its police force but this might just top the list.
READ MORE:
The Lykan HyperSport is a £2 million hypercar that's built by W Motors. Capable of going from 0-62mph in 2.8 seconds you'll be hard-pressed to find another road-legal car in existence that can outrun it.
Only a few are made every year and the Lebanese company offers a range of extravagant options for the car including the ability to have diamonds embedded into the LED headlights.
It's not lacking in technology either thanks to a 9-inch 'holographic' display and gesture control as standard.