When Claire Burgess fell down on a night out and couldn't get back up, she knew something wasn't right.
After nearly 10 trips to see her doctor because of unbearable pain running down her back and leg, the 25-year-old from Lancashire was eventually diagnosed with a rare type of bone cancer.
Her diagnosis was devastating, she had just a 40% chance of survival.
Now, nearly five years after the tumour on her pelvis went into remission, Burgess proves why you should never give up when it comes to your health, and tells of her hopes to marry her fiancé and adopt a child by next year.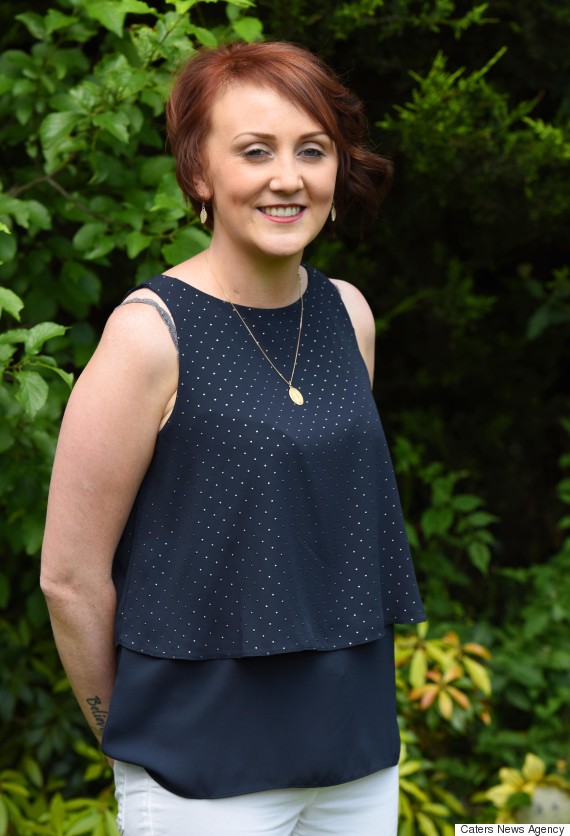 "I have no doubt that my night out with friends saved my life," said Burgess, who first noticed that something was amiss with her health when she was just 20 years old.
She explained how she lost her balance and fell to the ground on a night out with friends and, despite her pals telling her to "get up", she physically couldn't.
The pain she experienced was "unbearable".
SEE ALSO:

BBC Journalist, Sue Lloyd-Roberts, Reveals Stem Cell Donor Has Come To Rescue 'Just In Time'

Woman Loses Half Her Face To Rare Cancer Misdiagnosed As Hayfever

Pregnant Woman Given Months To Live After Cancer Diagnosis, Dies Just Days After
A few days after the incident, when the pain still hadn't subsided, Burgess went to her GP who said that it was probably sciatica - a name given to any sort of pain that is caused by irritation or compression of the sciatic nerve.
Sciatica causes pain to go down the leg from the back, according to the NHS, and usually improves naturally within around six weeks.
Burgess says that it took her at least 10 trips to the doctors before they referred her to a physiotherapist.
An MRI scan revealed that Burgess had stage four Ewing's sarcoma of the pelvis bone, which left her with a 40% chance of survival.
"I was terrified but it was such a shock that I didn't have that much time to think about it," said Burgess, according to the Mail Online.
Story continues below...
Ewing's sarcoma is a rare type of bone cancer which most commonly affects people who are 10 to 20 years old.
According to the NHS, symptoms include pain in the affected area that usually gets progressively worse, as well as swelling and tenderness. Other less common symptoms include a high temperature, severe tiredness and weight loss.
Burgess was told she needed to have treatment straight away so she embarked on six cycles of chemotherapy followed by radiotherapy. But to no avail.
Doctors told her that her only chance of survival was to have a stem cell transplant, which would leave her infertile but save her life.
She lost two stone during the gruelling treatment but she pulled through and, much to her delight, it worked. In 2011, the tumour disappeared and Burgess was told her cancer was in remission.
Now the 25-year-old is set to marry her fiancé, James Murray, next month and adopt a child over the coming year.