The funeral of Michelle Watt, the daughter of boxer Jim, took place on Tuesday, in St Mary's Church in Kirkintilloch, near Glasgow.
The TV presenter died in May, and her father led mourners at the service, which was also attended by singer Michelle McManus and Jim's fellow former boxer Glenn McCrory.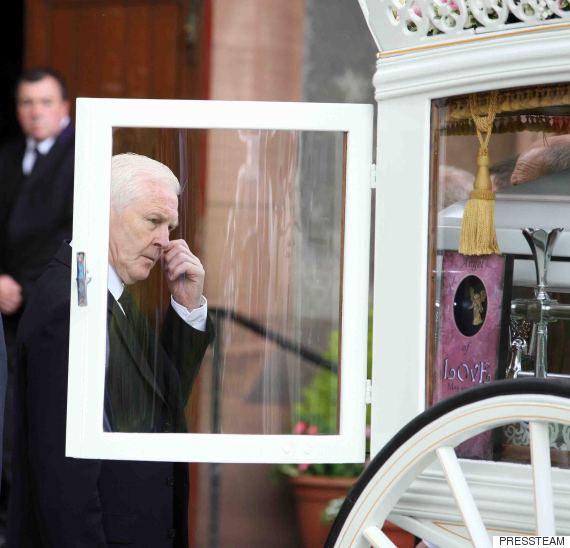 Jim Watt at the funeral
Scottish paper The Daily Record reports that the church's minister told mourners: "Michelle relished the ­opportunity to shine, to sparkle, and she lit up every room she was in.
"She had over 2000 hours of live television ­experience. Her reputation was strong and her name was valued.
"Everyone who worked with her said she lovely, she was genuine and she was a pleasure to be with."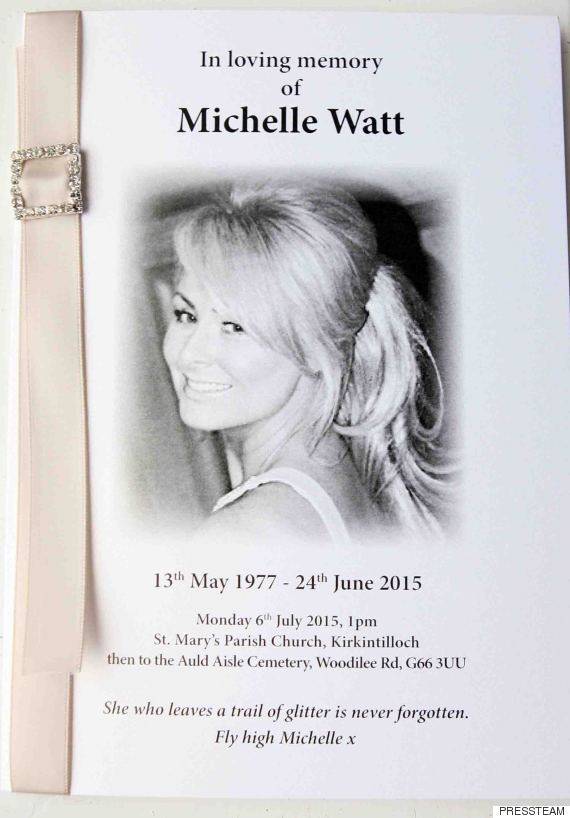 The order of service
Following the service, Michelle's coffin was taken in a white carriage, led by two white horses, to a nearby cemetery, the Daily Record adds.
Michelle is survived by her husband Paul, and 5-year-old daughter Jaymi.
Earlier this month, Jim discussed this difficult time, stating that Michelle's cause of death was suicide.
Speaking of her struggle to cope with depression after undergoing a lumbar puncture, a procedure carried out with the hope of discovering why she was suffering chronic headaches, he said: "The spark just went. She just ceased to be Michelle."
LIKE US ON FACEBOOK | FOLLOW US ON TWITTER