Rita Ora isn't one to be overshadowed, as she demonstrated yet again at Chanel's Paris Fashion Week show, where she sported a plunging, metallic suit jacket.
The 'Hot Right Now' singer was a guest at the show, where supermodels including Kendall Jenner walked the catwalk in a series of eye-catching designs.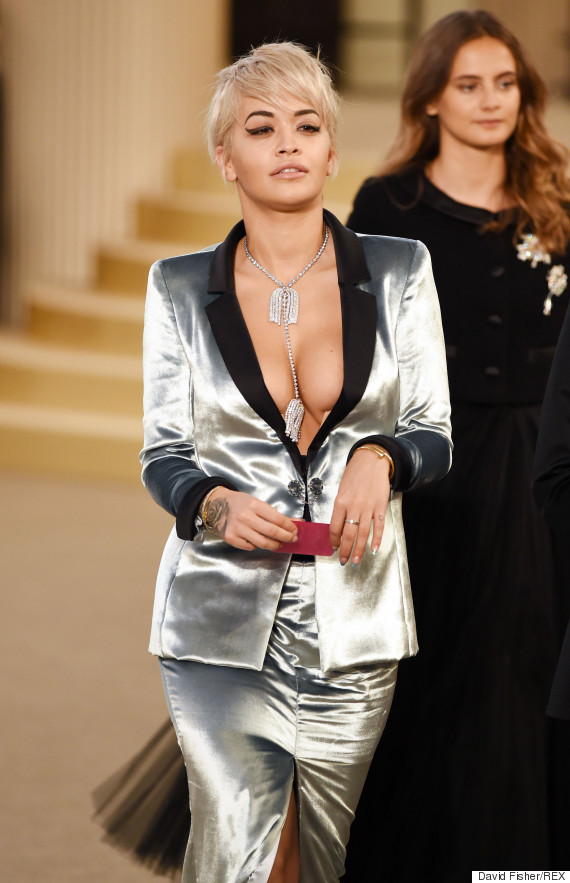 Rita knows how to make an entrance
However Rita managed to steal the spotlight, in her super-shiny suit, and spent the duration of the show sitting with a select group of A-listers, at a casino table in the middle of the catwalk.
As if the skirt-suit wasn't eye-catching enough, Rita added some bling and Amy Winehouse-style batwing eyeliner.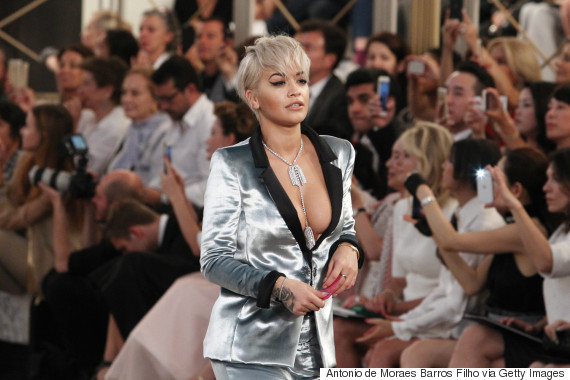 Rita Ora
Sadly, there was one thing missing from her ensemble - and we'd love to know what The Wig is up to right now.
Kristen Stewart, Julianne Moore and Lara Stone also sat at one of the gambling tables, while Kendall Jenner was given the honour of closing the whole show.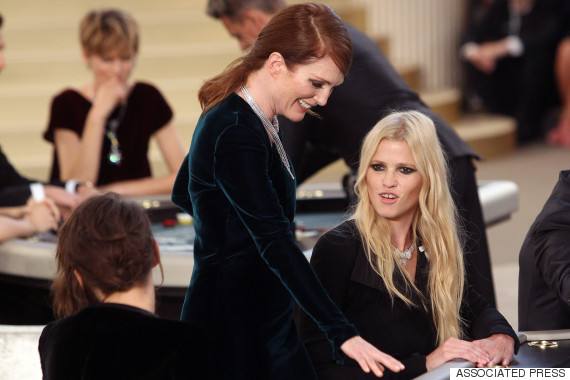 Julianne takes her seat at the table
Rita was due to start 'X Factor' judging duties on Monday (6 July), however when the auditions were cancelled following the death of Simon Cowell's mother, Rita nipped across to the French capital, for Chanel's star-studded event.
The auditions will now begin in Manchester tomorrow (Wednesday 8 July).
LIKE US ON FACEBOOK | FOLLOW US ON TWITTER