Amid all of the S&M-laden shenanigans in Christian Grey's "red room of pain", there is a plot to be found in 'Fifty Shades' (if you look hard enough), with Rita taking on the role of Christian's adopted sister Mia in the new film adaptation.
However, after pictures of Rita in character were unveiled on Wednesday, we couldn't help but notice there's something a little different about her that we can't quite put our finger on.
Oh, yes, it's the fact she's apparently been taking styling tips from Mystic Meg.
Seriously, Rita. We know you want us to take you seriously as an actress, but that's going to be very difficult when you're cavorting around the place in that wig. Still, it's nice to see that Catherine Zeta Jones's 'Chicago' legacy lives on.
'Fifty Shades Of Grey' is due to hit cinemas on Valentine's Day next year, and will see Jamie taking on the role of sadistic millionaire tycoon, Christian Grey, who tries to get the naive Anastasia Steele to commit to a submissive relationship with him by giving her a taste of his S&M lifestyle.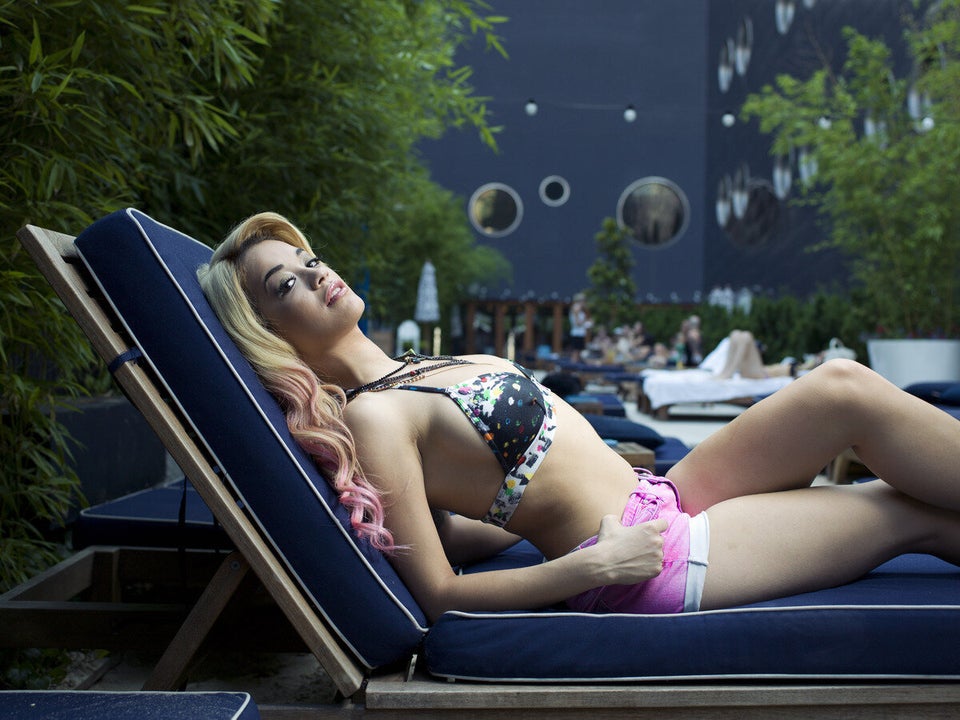 100 Sexiest Rita Ora
Related