The horrified parents of a two-year-old have are desperately trying to get her to forget some of her first words, after a doll they bought her for her birthday taught her to swear.
Anthony Burridge and Sarah Williams treated their daughter Emily to My Little Baby Born Nappy Time from Toys 'R' Us. The doll, which is sold on its 'realistic' sound effects, immediately started repeatedly saying 'f**k it'.
Emily began to copy her new toy, leaving her parents at a loss for how to reverse the learnt behaviour.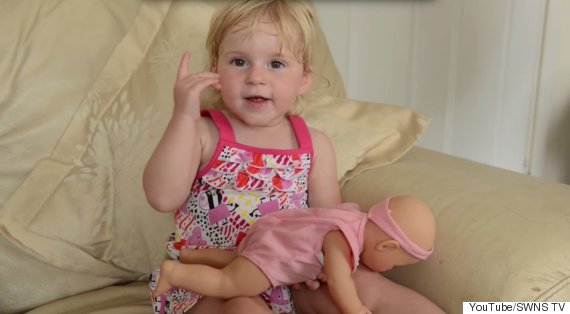 Burridge told the Plymouth Herald: "We opened the packaging on the doll and handed it to Emily. She was so excited to play with her new toy but as soon as she pressed its belly, we heard it say the swear word.
"Sarah and I were gobsmacked. When we played it again, it was clear that it was saying 'f**k.' We've had to take it away from her but it is too late. Emily is only two but already copying the doll.
"She keeps saying 'f**k it' – I don't know how to stop her."
Williams expressed concerns over how the doll managed to reach shelves given its obvious design faults.
"Is it just this doll? Is it all the dolls in the batch? Is it someone in the factory having a bit of a laugh? Or is it just a sound error?" she said.