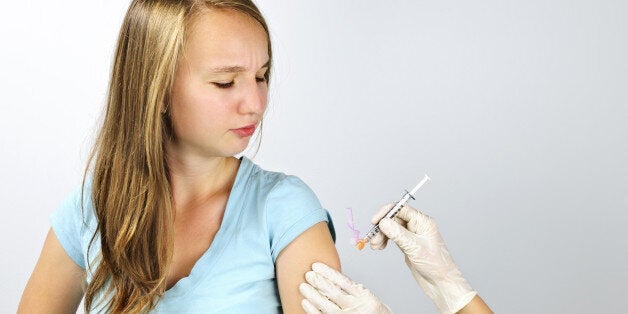 A new strain of meningitis – meningitis W – is spreading fast, and teenagers will be the first to be vaccinated.
Less well-known than the B and C strains, meningitis W is more deadly largely because it works so quickly. The ST-11 strain of meningitis W, which first appeared in Britain in 2008, has caused epidemic diseases in Argentina, Brazil and Chile.
Edward Saunders, an 18-year-old student from Bristol, was due to start a degree at Warwick University but died within 12 hours of contracting the disease in September 2013. Before his sudden death, he complained of feeling cold, having a headache and experiencing nausea.
'Meningitis W can also present with unusual symptoms not normally associated with meningitis, such as bone and lung infections, and this makes it difficult for doctors to spot,' Dr Nelly Ninis, a consultant paediatrician at St Mary's Hospital, Paddington, told the Daily Mail.
Since 2008/9 when Meningitis W accounted for only 1-2% of meningococcal cases, it has increased to cause 15% of cases in 2013/14, according to Public Health England.
Teenagers, especially new starters at university are the most susceptible to meningitis due to hormonal changes and an increased exposure to germ types.
The NHS have a new vaccination programme for teens in place, developed to prevent this particular strain of Meningitis W from spreading any further. From 1st August, 17 to 18 year olds can be immunised with the ACWY vaccine and there is an expected roll-out to schools for the vaccination of 14 to 17 year olds.