We all know that it's time to break down the barriers surrounding sexual assault and talk about the issues, and Clear Lines aims to do just that.
The four-day long festival is coming to London on July 30, and promises to bring together artists, activists, comedians, psychologists, journalists and the public to explore the themes around sexual abuse, sexual violence and consent.
The organisers took to Crowdfunder to kick start the project in June. Within two weeks they smashed their target of £3,500, but people continued to contribute, and when their Crowdfunder came to an end on Wednesday, they'd raised £7,220.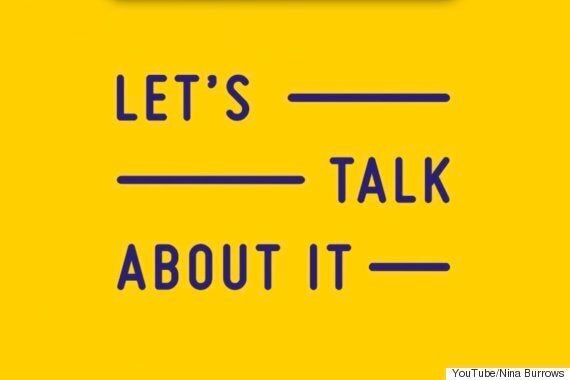 One of the contributors commented: "Your festival is a brilliant idea to tackle such a sensitive and taboo subject.
"Having rehabilitated, coached and facilitated groups of men who have committed sexual crimes and domestic violence over 16 years, I welcome a fresh approach through the arts to address the deep issues you will be discussing."
Another said: "We need more of this to help all those around the world who are suffering and are on their healing journey."
The project's Crowdfunder page says: "Every hour, the equivalent of one man and over ten women are raped in England and Wales. One in five girls and one in twelve boys will be sexually abused.
"So many of us are affected by sexual assault, and because it's so difficult to talk about, we're missing opportunities to get together and tackle the problem."
The festival's name is an obvious nod to Robin Thicke's controversial hit, 'Blurred Lines'. The song was banned from university campuses all over the country for it's explicit lyrics that was accused of advocating non-consensual sex by just about everybody.
Speaking at the time, Thicke said: "People say, 'Hey, do you think this is degrading to women?' I'm like, 'Of course it is. What a pleasure it is to degrade a woman. I've never gotten to do that before. I've always respected women'."
Thicke and Pharrell Williams, who co-produced the track, have since had to pay Marvin Gaye's family $7.4 million (£4.8 million), after a US court ruled they copied the R&B legend's song 'Got to Give it Up'.
Thicke has admitted to being "high on vicodin and alcohol" when his chart-topping hit 'Blurred Lines' was created, stating he had barely any creative input into the track.
Find out more about Clear Lines festival and how you can get involved on their website, clearlines.org.uk
Related