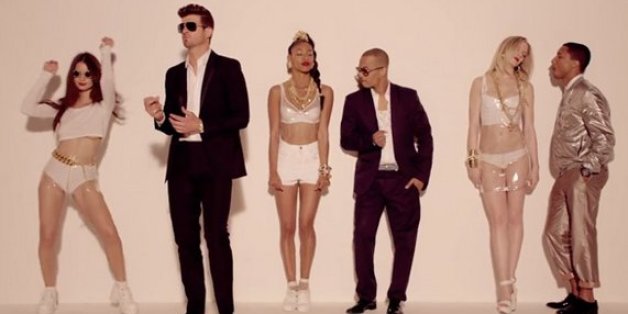 Blurred Lines
The National Union of Students gave a DJ the boot from its annual conference after he played Robin Thicke's Blurred Lines - a song which has previously been slammed for its "misogynistic" tones.
The song has been banned by several student unions including the University of London and Edinburgh University.
@BGDovey we sent him home! #zerotolerance (although we told him not to play it in the first place)

— Toni Pearce (@toni_pearce) November 3, 2014
Read More..
In a previous interview with GQ, Robin Thicke explained the reasoning behind his controversial lyrics: "We tried to do everything that was taboo. Bestiality, drug injections, and everything that is completely derogatory towards women. Because all three of us are happily married with children, we were like, 'We're the perfect guys to make fun of this.'
"People say, 'Hey, do you think this is degrading to women?' I'm like, 'Of course it is. What a pleasure it is to degrade a woman. I've never gotten to do that before. I've always respected women'."
Unsurprisingly, the song was not well received at the NUS conference.
How to kill an NUS party, sell really expensive drinks then play blurred lines!! #awkward #NUSZones #nuszc14 @huddersfieldSU

— Michael McGougan (@mmcgougan90) November 4, 2014
Oh wow, the DJ just played blurred lines, very awkward moment #nuszc14

— Dan Cole (@LSU_VPC) November 3, 2014