Tom Cridland isn't afraid of a challenge. The 24-year-old founded his eponymous menswear brand last year and set himself the mammoth task of making, quite literally, the perfect pair of pants.
Now, the young entrepreneur has his sights on sustainability - and has created The 30 Year Sweatshirt, which, rather tellingly, comes with a 30 year guarantee.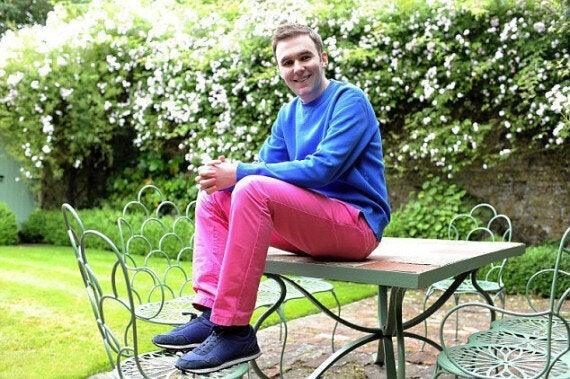 "I decided to create it as I firmly believe that built-in obsolescence in the 'fast fashion' industry is wrong and unnecessary," he tells The Huffington Post UK. "It's not fair on us as consumers and it wastes valuable natural resources. Worst of all, in places like China, India and Bangladesh the working conditions for those making the clothing we take for granted are horrendous and they can often not even afford basic living expenses."
Cridland wants to take a stand against "fast fashion" and harks back to the days where clothing was worn again and again, and handed down from generation to generation.
"I chose a sweatshirt as the garment to make this cry for sustainability as it is a wardrobe staple, is unlikely to go 'out of fashion'," he explains. "And a plain coloured, beautifully made sweatshirt is exactly the type of clothing that would actually be useful to have throughout your lifetime."
The jumper is part of a project to lead the fashion industry towards protecting the world's natural resources by making "truly durable clothing". Made using organic loopback cotton, Cridland says the product reflects his company's commitment to quality, respect for the environment and responsible production ethos.
"A crucial part of dressing well is knowing what suits you and what doesn't," Cridland continues. "It therefore stands to reason that wearing the same outfit again and again isn't a crime. The cycle of consumption and waste that exists in the modern world needn't apply to fashion.
"I've had many people get in touch to say they own items of clothing that have lasted more than 30 years and this is really pleasing."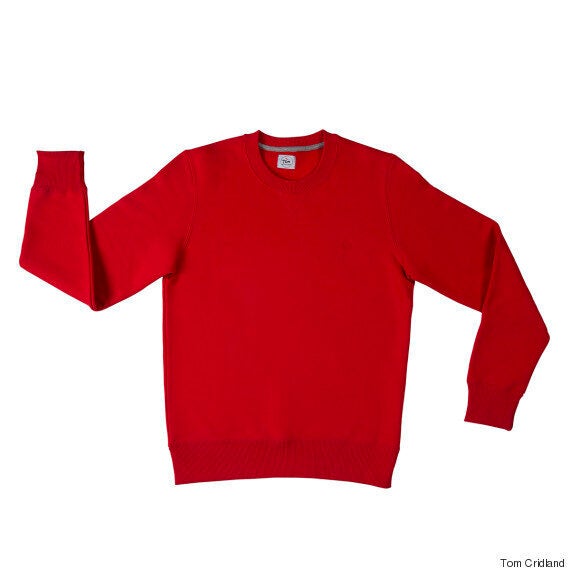 The jumper with the 30 year guarantee
Cridland is keen to make waves in the fashion world, and wants his idea to encourage major retailers to think twice.
"I hope [they will] think about where the clothing they sell is made, whether the material's environmentally friendly, the working conditions for those who make it are fair, and if it is well made enough to warrant its price tag," he says. "It has certainly succeeded among consumers in raising awareness of these issues and I've been overwhelmed with the goodwill that the project has been shown."
The London-based designer is not without his critics, with some saying his 30 year design is not a sustainable business idea.
"I hope to stay in business by constantly producing beautifully made clothing," Cridland retorts. "It will be new designs and not built-in obsolescence that will keep our small but loyal group of customers coming back."
Cridland certainly has a league of celebrity customers under his belt; counting Leonardo DiCaprio, Ben Stiller, Stephen Fry, Hugh Grant, Rod Stewart and Daniel Craig amongst his fans.
"It's a David versus Goliath situation, but I hope that the impact we've made with The 30 Year Sweatshirt is just the beginning," he adds.
"I'm very happy that The 30 Year Sweatshirt has caused quite a stir so far and hopefully it will remind my generation that it's not necessary to buy a new outfit every week."
Cridland's 30 Year Jumper is available for purchase on Kickstarter.
Related