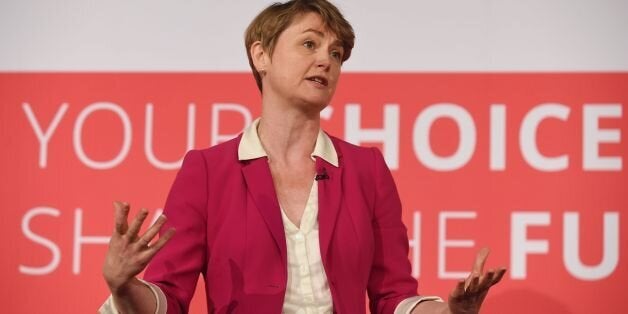 Women will be hit twice as hard in the pocket as men by George Osborne's first post-election Budget, according to research commissioned by Labour leadership candidate Yvette Cooper.
On Wednesday the chancellor delivered the first all-Tory Budget in 19 years and his surprise announcement of a new higher living wage captured the headlines.
However Cooper has pointed to analysis by the House of Commons library that shows that by 2020/21 the Budget is taking net £9.6bn a year from families in direct tax and welfare changes - £7bn of which is from women
According to the research, over the five years £24bn of the £34bn net taken from families is being taken from women.
Cooper said: "It is appalling that George Osborne's budget is hitting women more than twice as hard as men – even though women still earn less and own less than men.
"In this budget, with George Osborne's assault on tax credits, working mums are hit particularly hard. David Cameron has a women problem. The Government refuse to publish their own gender impact at budgets, yet since David Cameron and George Osborne have been in Downing Street our analysis shows women bear the brunt of their decisions.
"This budget betrays working parents. The Government are actually discouraging some parents from working harder with these changes. Labour needs to have the strength to stand for a better approach – for a stronger economy with sustainable public finances and a fairer, less divided country – including equality for women. The two things go hand in hand."
One of Cooper's rivals for the Labour leadership, Andy Burnham, used a Facebook post on Wednesday to accuse Osborne of also delivering a "slap in the face for young people".
"What is George Osborne's problem with young people? In the last Parliament, he made them bear the brunt of the early cuts and today he's done the same. This was not a One Nation Budget, but the Two Generations Budget – cementing the divide between young and old," he said.
And in a blog post for The Huffington Post, Jeremy Corbyn, the left-wing leadership candidate, attacked Osborne's claim to have increased the living wage.
"I have consistently supported the calls from trade unions and anti-poverty campaigners called for the living wage to become the minimum wage. That is not what George Osborne delivered today: the living wage is already £9.15 in London, in 2015 - and its calculation takes account of the tax credits that George Osborne slashed today," he said.
"This government has no strategy to move beyond the low-pay, low-skill, low-productivity economy. It has been content to leave people's potential untapped, talents wasted. It is content with an economy that works for the few not the many."