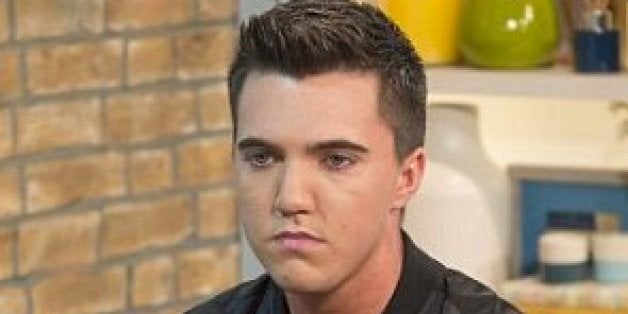 One of the victims of the Alton Towers crash has said he will not blame the theme park until he fully knows what happened, despite losing the use of a finger and being left with two shattered knees.
Joe Pugh was one of the four young people seriously injured in the Smiler rollercoaster collision in June, and his girlfriend Leah Washington has since had her leg amputated above the knee.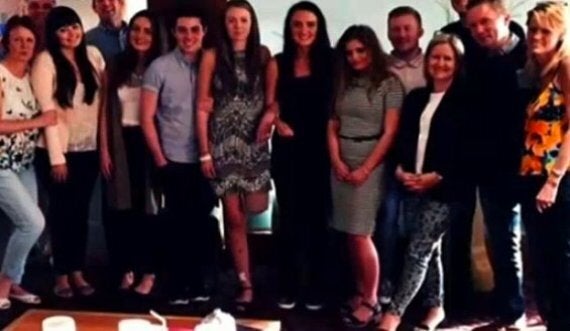 Leah Washington, surrounded by friends
But the 18-year-old says he is not angry at the theme park owners, but says this may change once the results of the investigation are published.
Describing the moment of the crash, he told ITV's This Morning: "I head a bang and felt something slam into my knee. I could see blood and knee splattered on the carriage and I thought it's not right here."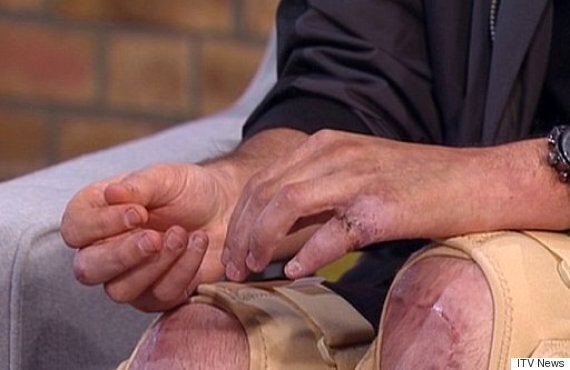 Joe revealed the extent of his injuries on ITV's This Morning
"All the injuries looked similar, our knees were bleeding. All I could see was [my] finger and I could see bone hanging out of it and [my other] finger hanging off. I could have pulled it off, it was that severe."
Vicky Balch, another passenger on the ride, also had to have her leg amputated, while her boyfriend Daniel Thorpe was treated for a collapsed lung and a fractured leg.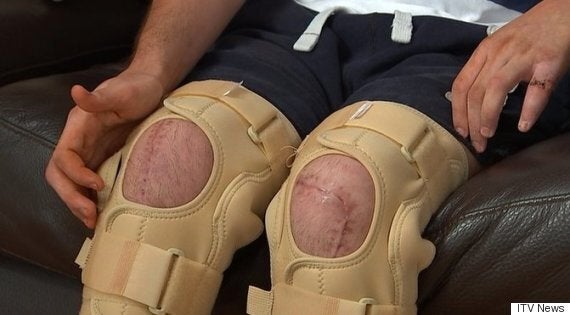 'I thought of everything, and I thought of the worst,' says Joe
Pugh is hoping to return to university in September, but faces months of physiotherapy, and although has had his little finger reattached, will never be able to use it again.
"I was screaming because I was in pain," Pugh continued. "But it was more like a mental pain, rather than physical, and I remember screaming and shouting at people to just stop taking pictures."
Joe is having to learn to walk again following the crash
The textile student added: "At first when I couldn't feel my legs I did think, 'Am I paralysed?' But when they did the checks and I could feel my toes I knew that I wouldn't be. After the X rays, I had two shattered kneecaps, ligaments damaged on the back of both of my legs, and my fingers - there's a compound fracture on this one, I broke it in three places, and this finger has just snapped off..."
Pugh has been told he will struggle with stairs for the rest of his life, but says he hates using a wheelchair.
"I'm not going on a rollercoaster again. Definitely not. Maybe in ten or 15 years I might change my mind, but at this moment definitely not."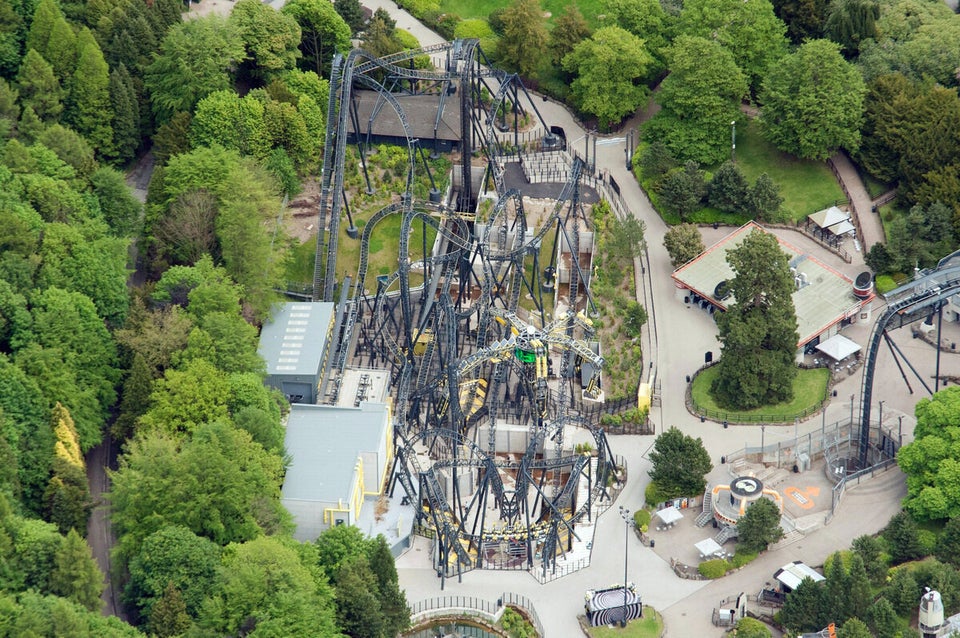 Alton Towers Crash
Related