Years & Years frontman Olly Alexander has called for gay pop artists to express their sexuality more openly in their music.
The singer spoke about how he would like to hear same-sex relationships represented better in the charts during an interview with Digital Spy.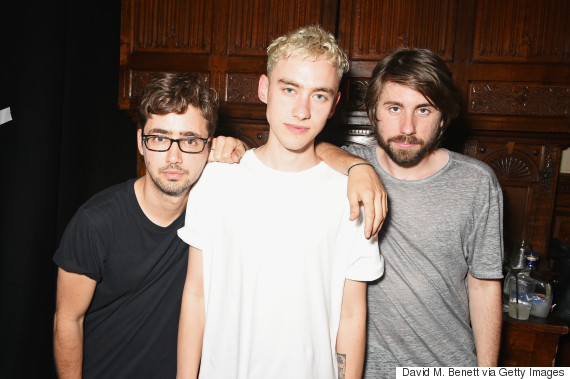 Olly Alexander (centre) with Years And Years
Discussing his own tracks 'Real' and 'Memo' from forthcoming album 'Communion', Olly said he felt it was "important to get some male pronouns in".
"It is kind of sad to me that we don't have gay popstars singing about men using a male pronoun, but that could change hopefully," he said
"I'd like to hear a gay artist express their sexuality in a really open way. That's something I've sort of tried to do a little bit on this album, but to be able to talk about sex is possibly new for gay artists, so I'd like to see that in the mainstream."
He continued: "Music does feel like it's in a much more accepted, tolerant place; even with Miley Cyrus, when she doesn't identify with either gender, and we're getting used to these ideas of about non-binary gender, which is a good thing."
Olly is currently in a relationship with Clean Bandit violinist Neil Amin-Smith, and the pair recently said they have been open about their private life in the hope of inspiring young fans struggling with their sexuality.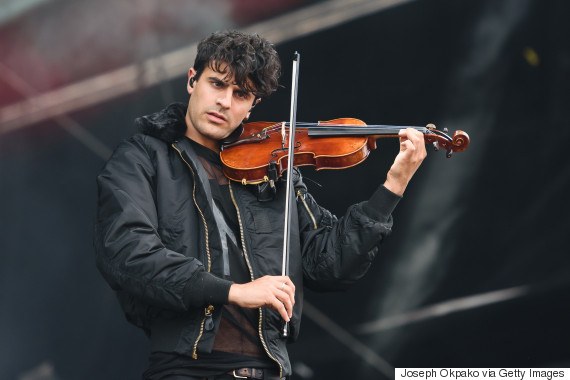 Olly is dating Clean Bandit's Neil
Speaking to Capital FM, Neil said: "I think it's good to share. It's important for people to see that you can be happy as a couple, and a young gay couple.
"I think I would have loved to have seen one [growing up]."
LIKE US ON FACEBOOK | FOLLOW US ON TWITTER