Sian Pennant-Jones had always dreamed of being on the stage, but just before taking her final exams at a performing arts college, she began losing her hair.
Eventually, doctors diagnosed the 18-year-old with alopecia totalis and warned that her hair was unlikely to ever grow back.
The timing couldn't have been worse - she had just landed her dream job as a cast singer at a Haven holiday park.
Understandably, Pennant-Jones feared for her future as a performer as she knew standard wigs might fall off while she was on stage.
But thankfully, her mum found a specialist non-slip wig and raised the £600 needed to buy it via an online fundraising page.
When Pennant-Jones first noticed two bald patches the size of a 10p beneath her long hair in June 2014, she put it down to exam stress.
She covered the patches with clever styling for her exams and passed with flying colours. Sadly though, her hair continued to thin after she'd graduated from college.
In October of that year, after landing the Haven job, a week later, her hair began to fall out in clumps.
After visiting her GP and receiving blood tests, Pennant-Jones was told she had alopecia totalis. Within three weeks she had lost all of her hair.
According to Alopecia UK, alopecia totalis is a more advanced form of alopecia areata and results in total loss of all hair on the scalp.
Alopecia areata occurs when the immune system, which normally protects the body from foreign invaders, such as viruses and bacteria, mistakenly attacks the hair follicles.
Alopecia areata does not cause permanent hair loss. The hair follicles are not destroyed and hair does have the possibility to re-grow. Many people with alopecia areata do experience full regrowth.
However, once the condition has developed to Alopecia totalis, the chances of full regrowth become smaller.
Pennant-Jones was eligible for two free wigs from the NHS after her diagnosis, but worried they would fall off while dancing.
The NHS synthetic wigs were also difficult to style - an issue, as the entertainment industry is largely based on aesthetics.
But thankfully, her mum managed to raise funds needed for a specialist brown wig online and the performer has never been happier.
"It's great not having to do my hair when I get out of bed in the morning and I'm saving a fortune on shampoo and hair cuts. I can just slip my wig on and go and now, as well as my expensive brown one for performing, I've also got cheaper synthetic blonde ones which I can pick up for just £30," she said.
"It means I can chop and change my colour as often as I like, depending on my mood. Losing my hair has brought a lot of advantages - I haven't looked back once."
Now, the teenager enjoys the flexibility of wearing a wig which doesn't fall off while she is performing.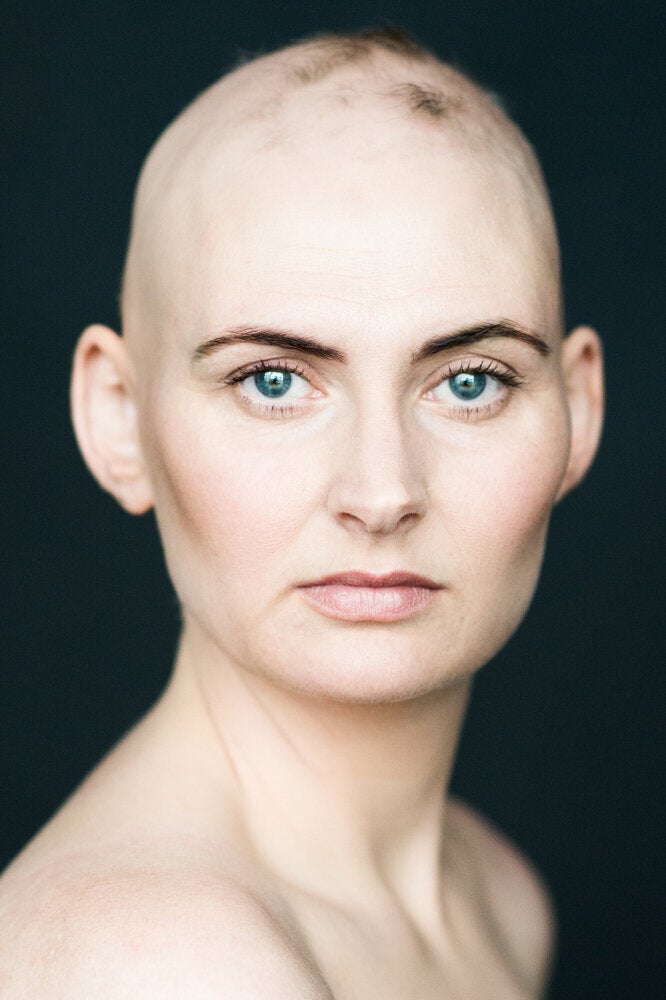 Alopecia Photo Series That Redefines Femininity