Ariana Grande's doughnut drama isn't showing any signs of going away, and she's now posted an emotional apology video for her behaviour in a leaked video.
As if tarnishing a perfectly good doughnut wasn't bad enough, she was also heard swearing at a staff member, before adding: "I hate America. I hate Americans."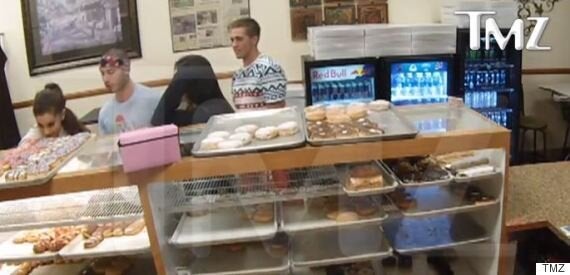 And there's us thinking Miley Cyrus had the most troublesome popstar tongue
We're not exactly sure how any of that is relevant to her swearing at a staff member or licking a doughnut, but let's move on, because she's now shared a video online, in which she does her best to explain things a little better.
Her video, entitled 'Sorry Babes', uses a black and white filter, proving she really means business. (Sidenote: A similar trick was used by Steps in their unforgettable 'When I Said Goodbye' music video. We'll be adding this to our 'Things Ariana Grande And Lisa Scott-Lee Have In Common' spreadsheet.)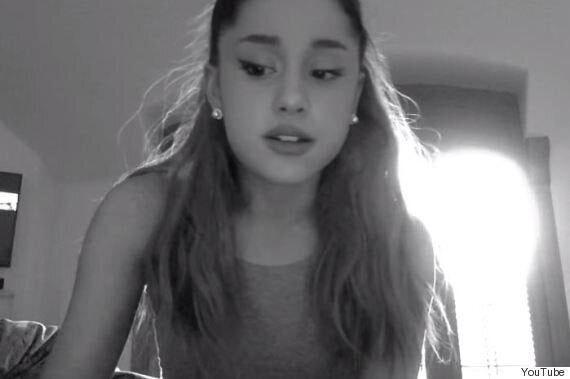 Ariana puts on her serious face
Kicking off with a hairflip, a "puffy-cheeked" Ariana tells her fans: "I'm making this video from wisdom teeth recovery hell.
"I just wanted to make a video to apologise again for the whole… doughnut fiasco. I feel like the apology that I posted… I kind of missed my opportunity to sincerely apologise and express how I was feeling, because I was too busy preaching about my issues with the food industry. Which is not… I feel… relative."
Well… yeah, you kind of did.
She continues: "I was trying to get you to understand where I was coming from when I said what I said. But that's not important, I'd rather just apologise, and I feel like now's my chance, before the whole thing blows over."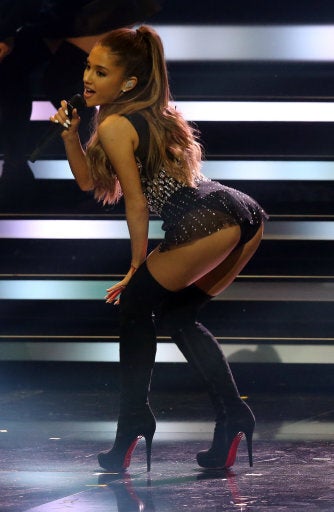 Ariana Grande 100 Sexiest Pics