Ariana Grande's doughnut drama isn't showing any signs of going away, and she's now posted an emotional apology video for her behaviour in a leaked video.
SEE MORE:
Earlier this week, Ariana faced a huge backlash when a clip of her and her new dancer boyfriend in a doughnut shop surfaced online, showing the pair licking confectionary treats that were on sale, without paying for them.
As if tarnishing a perfectly good doughnut wasn't bad enough, she was also heard swearing at a staff member, before adding: "I hate America. I hate Americans."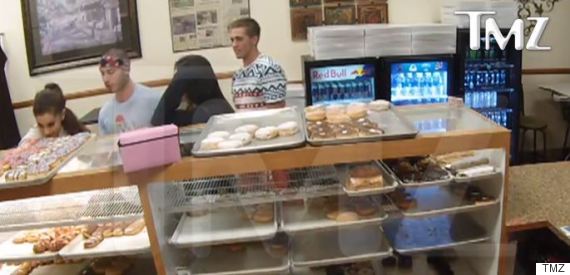 And there's us thinking Miley Cyrus had the most troublesome popstar tongue
She later tried to clear the whole thing up on Twitter, putting the whole thing down to her "frustration" over the rise in obesity, adding: "We need to do more to educate ourselves and our children about the dangers of overeating and the poison that we put into our bodies."
We're not exactly sure how any of that is relevant to her swearing at a staff member or licking a doughnut, but let's move on, because she's now shared a video online, in which she does her best to explain things a little better.
Her video, entitled 'Sorry Babes', uses a black and white filter, proving she really means business. (Sidenote: A similar trick was used by Steps in their unforgettable 'When I Said Goodbye' music video. We'll be adding this to our 'Things Ariana Grande And Lisa Scott-Lee Have In Common' spreadsheet.)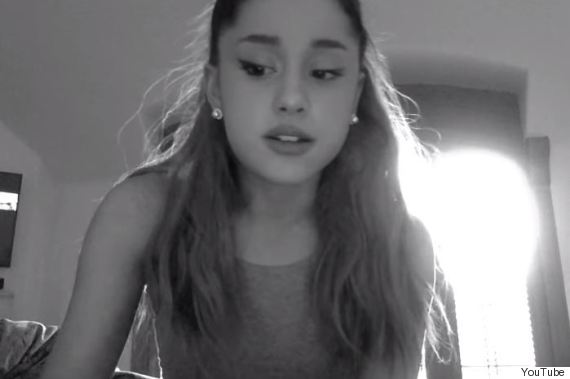 Ariana puts on her serious face
Kicking off with a hairflip, a "puffy-cheeked" Ariana tells her fans: "I'm making this video from wisdom teeth recovery hell.
"I just wanted to make a video to apologise again for the whole… doughnut fiasco. I feel like the apology that I posted… I kind of missed my opportunity to sincerely apologise and express how I was feeling, because I was too busy preaching about my issues with the food industry. Which is not… I feel… relative."
Well… yeah, you kind of did.
She continues: "I was trying to get you to understand where I was coming from when I said what I said. But that's not important, I'd rather just apologise, and I feel like now's my chance, before the whole thing blows over."
Police in Lake Elsinore, California recently stated that they are investigating the video - which they say appears to show two people "maliciously licking" baked goods - with public health officials.
LIKE US ON FACEBOOK | FOLLOW US ON TWITTER